'Chilling effect': Twitter sees regulation of social media as threat to 'freedom of expression'
Published time: 6 Apr, 2018 01:06
Edited time: 6 Apr, 2018 12:32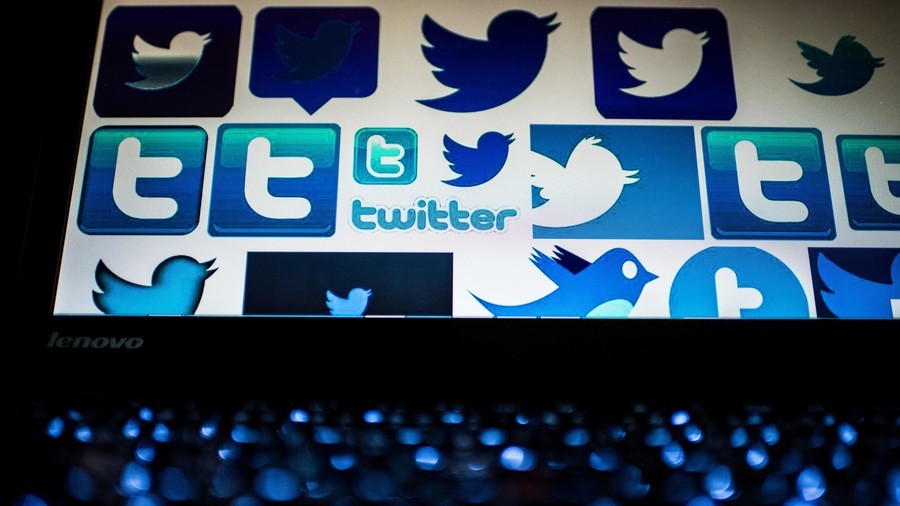 The US social media giant Twitter has complained that growing efforts to clamp down on undesirable content are indirectly discouraging a healthy exchange of ideas online.
"With the passage of new legislation and ongoing regulatory discussions taking place around the world about the future of public discourse online, we are seeing a potential chilling effect with regards to freedom of expression," the company said, under the section titled 'Legal Threats to Freedom of Expression,' published Thursday in its latest transparency report.
In the US legal context, a "chilling effect" occurs when just the fear of violating a law forces citizens to restrain themselves from doing perfectly legal things, in this case amounting to self-censorship.
To back up its argument, Twitter cited Human Rights Watch (HRW) criticism of Germany's revamped social media law, implemented in January, which threatens social media platforms with fines of up to €50 million for failing to promptly delete 22 different types of illegal messages.
HRW called the law "vague, overbroad, and turns private companies into overzealous censors to avoid steep fines, leaving users with no judicial oversight or right to appeal."
Several high-profile opposition politicians, including the leader of Alternative for Germany (AfD), have already fallen afoul of the legislation, which was approved by the centrist grand coalition last year.
The report says the law has had a "domino effect," with at least half a dozen countries mulling the introduction of similar restrictions.
With the US political establishment and media concern over "fake news", "Russian bots" and "dark ads," Silicon Valley giants have also tried to stave off domestic regulatory pressure with proactive measures.
Earlier this week, Facebook announced that it closed 270 accounts that violated no user guidelines over their supposed connection to alleged Russian 'troll factory' the Internet Research Agency. It did not provide any evidence to the public to explain the closures.
In the past, Facebook has told Congress that it has used "location information that is transmitted by the user's browser" to associate pages to Russia, though it admitted that this setting is "the most manipulable."
Twitter's criteria for linking an account to Russia include the use of a Russian phone number, mobile carrier, email address, IP address, Cyrillic characters in one's username, and whether one has "logged in, at any time, from Russia," Associate General Counsel Sean Edgett told Congress last year.
Meanwhile, Twitter has banned RT and Sputnik advertising from the service, for supposed election interference in 2016, despite having initially solicited RT to buy more ads. It has also been embroiled in a controversy for its "shadow-banning" of conservative voices on the 330-million strong platform – when those silenced are not told they have been banned.
Yet in Thursday's statement, Twitter said that it sought "transparency" as "one of the most important ways we can continue to protect freedom of expression" and pointed users to its Lumen database, which collects justifications for various suspensions.
Between August 1, 2015 and December 31, 2017, Twitter suspended 1,210,357 accounts for violations related to the promotion of terrorism. Read more in our 12th Transparency Report👇https://t.co/e4ridwmnVI

— Twitter Public Policy (@Policy) April 5, 2018
In the same report, Twitter also announced that it had deleted 274,460 accounts in the second half of 2017 "for violations related to the promotion of terrorism," noting that three-quarters of the suspended users were kicked out before they posted a single tweet with help from "internal proprietary tools."
Think your friends would be interested? Share this story!