Saudi Arabia intercepts missile from Yemen targeting Aramco oil storage tanks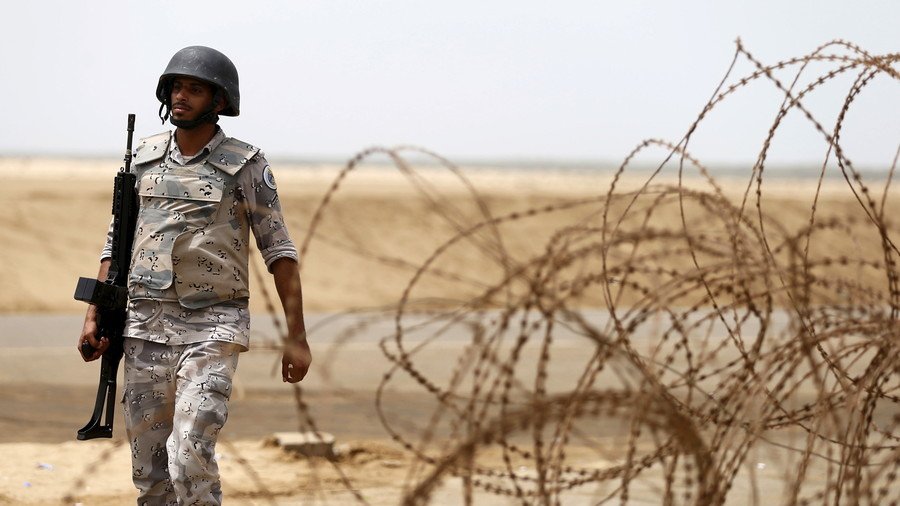 Saudi Arabia's air defense has allegedly intercepted a missile fired by the armed Houthi movement from Yemen towards storage tanks in the port city of Jizan, which belong to the Aramco oil company.
Storage tanks belonging to Saudi Aramco oil company in the southwestern province of Jizan were reportedly the targets of the attack. The company confirmed its plants and facilities were all operating "normally and safely" following the incident. No casualties or damage have been reported.
The missile was destroyed around 9:30 pm local time, according to coalition spokesman Colonel Turki al-Malki. Debris fell on residential areas but no casualties or damage has been reported from there.
All #Saudi_Aramco plants and facilities, including our facilities in Jazan, are operating normally and safely

— aramco | أرامكو (@Saudi_Aramco) April 4, 2018
Last month, one person was killed by falling debris in Riyadh and several were injured after at least seven missiles were fired from Yemen into Saudi Arabia. The incident marked the first fatality in the Saudi capital from the Yemen war and coincided with the third anniversary of the Saudi-led coalition's armed intervention in Yemen.
READ MORE: 1 killed, several injured as Saudi Arabia 'intercepts' 7 missiles fired from Yemen (VIDEOS)
Tensions have risen in recent days, after the Houthis launched a series of missile strikes on Saudi Arabia which, the coalition said, were intercepted. Houthi rebels in Yemen hit a Saudi Arabian oil tanker with a missile on Tuesday – a strike they said avenged the deaths of 14 Yemeni civilians killed in a Saudi aerial assault on Hodeidah on Monday.
More than 10,000 people have been killed in Yemen since March 2015, when the Riyadh-led coalition of Sunni Muslim Arab states launched a military campaign to reinstate the ousted Saudi-backed president Abdrabbuh Mansour Hadi back to power.
Like this story? Share it with a friend!
You can share this story on social media: