1 killed, several injured as Saudi Arabia 'intercepts' 7 missiles fired from Yemen (VIDEOS)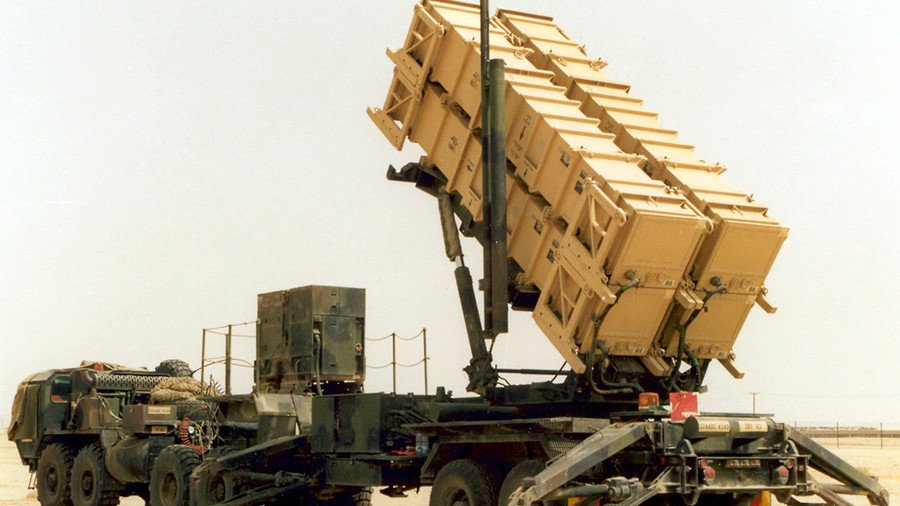 At least seven missiles have been fired from Yemen into Saudi Arabia and, despite air defences engaging and intercepting some of the projectiles, one person was killed and two more injured in Riyadh, state media report.
One Egyptian national has been killed and two other Egyptians injured by "falling debris" inside their residence in the Saudi capital, the state news agency SPA reported, citing coalition spokesman Colonel Turki al-Malki.
Several witnesses, including Reuters journalists, reported hearing several loud booms and bright flashes in the sky shortly before midnight in the Saudi capital. As-yet unverified footage, which has emerged online, shows an alleged mid-air explosion of the interceptor from several angles.
READ MORE: 3yrs of civilian deaths in Yemen don't hold US & allies back from selling arms to Saudis – Amnesty
Three of the missiles fired by Houthi rebel fighters were launched in the direction of the city of Riyadh, Malki noted, adding that the other projectiles targeted Khamis Mushait, Najran, and Jazan.
Earlier, Yemen's Houthi-run SABA news agency reported that the group's missile force had targeted King Khalid International Airport in Riyadh with a Burkan H2 missile. The group also claimed to have fired other types of missiles at airports in the southern Saudi cities mentioned by Malki, including the city of Abha.
Malki accused Iran of supporting the Houthi faction in Yemen in this "hostile and indiscriminate action". He also warned that Iran threatens the security of the Kingdom of Saudi Arabia, the region, and the world.
The attack coincides with the third anniversary of the Saudi-led coalition's armed intervention in Yemen. More than 10,000 people have been killed in Yemen since March 2015, when the Riyadh-led coalition of Sunni Muslim Arab states launched a military campaign to reinstate the ousted Saudi-backed president Abdrabbuh Mansour Hadi back to power.
Like this story? Share it with a friend!
You can share this story on social media: