Tycoon who pushed Magnitsky Act warns EU minister that opposing Russia-bashing is 'career ruining'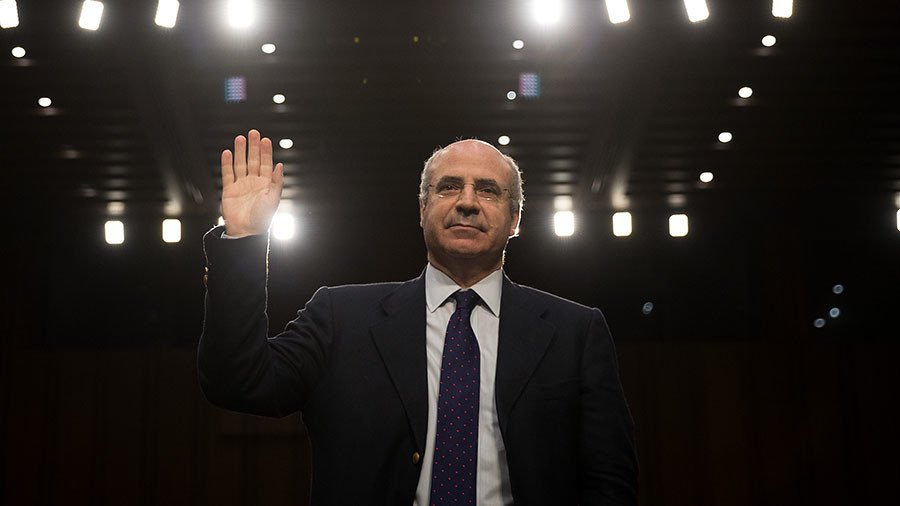 Bill Browder, the financier convicted of tax fraud in Russia and the driving force behind the Magnitsky Act, has taken aim at the Dutch foreign minister, warning him that opposing sanctions against Russia is dangerous.
Foreign Minister Stef Blok should take note of what happened to his Canadian colleague, Stephane Dion, after he opposed the hard line on Russia, Browder tweeted on Tuesday. Blok had voiced opposition to an EU version of the Magnitsky Act, the 2012 US law blacklisting dealings with the Russian government and certain individuals, enacted over "human rights violations."
Browder's tweet was pointed out by the Russian embassy in Canada as an instance of foreign meddling.
After Dion expressed opposition to Canada's adoption of the Magnitsky Act in 2016, Browder made it a "domestic political issue with [the] large Ukrainian diaspora in Canada." In January 2017, Prime Minister Justin Trudeau replaced Dion with Chrystia Freeland, a Ukrainian-Canadian with a hardline position on Russia. Canada passed its own version of the anti-Russian law in October that year.
Browder followed up the threat to Blok by singling out two Dutch lawmakers, Pieter Omtzigt and Sjoerd Wiemer Sjoerdsma, for advancing the proposal in a 81-69 vote.
Browder, the CEO of Hermitage Capital, made billions from the 1990s chaos in Russia. He gave up his American citizenship in 1998 to avoid having to pay US taxes, and obtained British citizenship instead. The UK does not have an extradition treaty with Russia, which Browder found useful in 2005, when he was expelled by the Russian government.
Hermitage has been repeatedly investigated for tax fraud. When Sergey Magnitsky, a lawyer hired by Hermitage, was found dead in his Moscow prison cell in 2009, Browder embarked on a global crusade to demonize Russia as a murderous dictatorship.
This resulted in the 2012 passage of the Magnitsky Act, ostensibly enabling the US government to blacklist Russian officials "thought to be responsible" for Magnitsky's death. In 2016, the law was expanded to have a global scope and blacklist any Russian officials for "corruption" or "human rights violations." In practice, this has translated into things like stripping Chechen leader Ramzan Kadyrov of his Instagram account.
Both the original act and the 2016 expansion were championed by Senator Ben Cardin (D-Maryland), a well-known hardliner on Russia.
Browder is not content to stop there. He has called for using the EU-wide Magnitsky Act to bully the government of Hungary – or "government kleptocrats who are ruining democracy in that country," as he described it – into submission to Brussels. He is also supporting the Democrats' campaign to oust Congressman Dana Rohrabacher (R-California), accusing him of "selling out his integrity and US national security to the Russian FSB."
Ground zero of America's proxy war with Putin is quickly becoming Rep. Dana Rohrabacher's attempt to retain his seat in Orange County after selling out his integrity and US national security to the Russian FSB https://t.co/60nKU0Gdb0

— Bill Browder (@Billbrowder) April 4, 2018
Meanwhile, in Russia, a Moscow court convicted Browder of tax fraud in the amount of $79 million and sentenced him to nine years in a penal colony and a fine of 200,000 rubles ($3,470). The sentence was handed down in December 2017.
Blok became the Dutch foreign minister on March 5. His predecessor Halbe Zijlstra resigned in February, after admitting he lied about a 2006 meeting with Russian President Vladimir Putin. Zijlstra claimed that he had overheard Putin talk about plans for a "Greater Russia." It later emerged he was never at the meeting.
Think your friends would be interested? Share this story!
You can share this story on social media: