#1917LIVE nominated for Webby Awards: Vote and help RT win an 'Oscar of the Internet'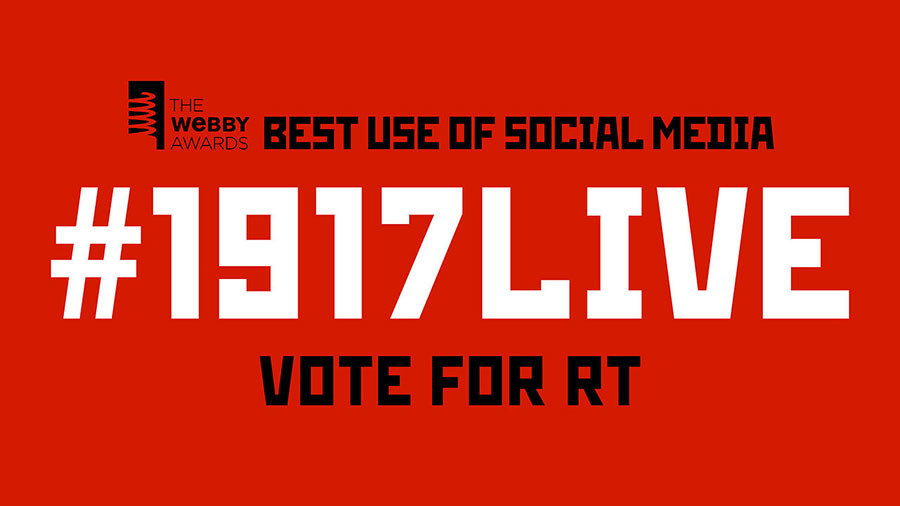 The Webby Awards nominated #1917LIVE in Best Use of Social Media, and you can help RT win an 'Oscar of the Internet' by casting your vote.
#1917LIVE is an interactive history re-enactment on Twitter, dedicated to Russia's Revolution of 1917. The project was open for all to participate.
Vote for #1917LIVE HERE.
The Webby Awards are the most established internet awards, annually presented by the The International Academy of Digital Arts and Sciences. In 2016, RT won by a landslide in the Webby's People's Voice category.
In March, #1917LIVE scored two wins (including Best in Education), two golds and a silver in the Shorty Awards. Best-selling author Paulo Coelho tweeted as Mata Hari, the exotic dancer convicted of being a German spy. This collaboration won the Best in Twitter Partnership award, as well as the Audience Honor at the 10th Shorty Awards.
READ MORE: Best in Education, Best use of Hashtag: RT's #1917LIVE wins big at 10th Shorty Awards