'The EU must be grateful': Turkish PM says Ankara serves as bulwark against terrorism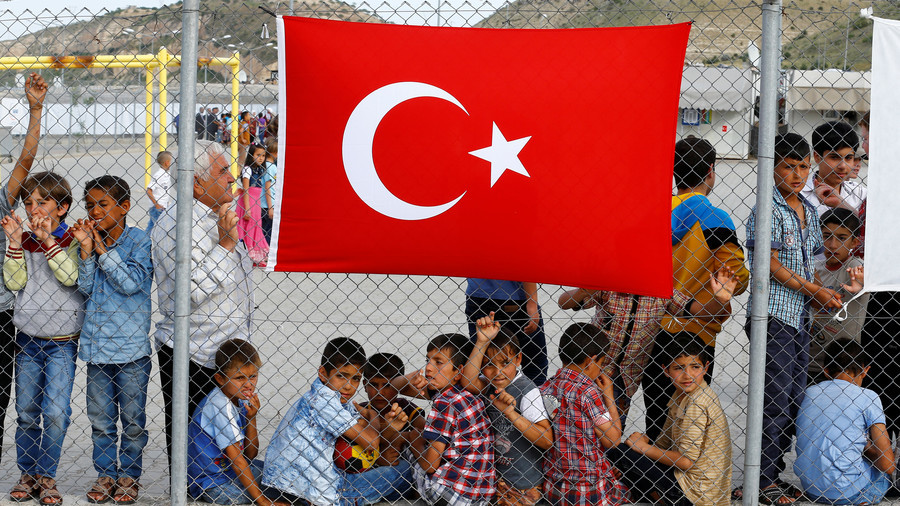 The West should be grateful to Ankara for stopping terrorists from entering the EU, Turkey's prime minister has said, following criticism from the bloc regarding the country's offensive against Kurdish groups in Syria.
Binali Yildirim said the European Union would likely face serious problems if Turkey stopped preventing migrants from pouring into Europe. "The EU must be grateful to Turkey for all this," he said in an interview with Bosnia's Hayat TV. He added that Turkey stops terrorists posing as asylum seekers from infiltrating Europe.
Yildirim also dismissed European criticism of Turkey's military offensive against Kurdish-held regions in northern Syria, saying that Turkish policy aims to safeguard NATO. "Our borders are NATO's borders. We protect the borders of NATO," he told Hayat TV.
Turkish President Recep Tayyip Erdogan previously criticized NATO for not supporting the Turkish "counter-terrorism" campaign, saying that Turkey was "fighting so much" without support from its allies.
At the end of March, Turkey's deputy prime minister slammed France for pledging to support Kurdish forces operating in northeast Syria. Bekir Bozdag said the French initiative was an act of "open support for terrorism."
The cross-border campaign, codenamed 'Operation Olive Branch,' has put further strain on Turkey's already contentious relationship with the European Union – even as Ankara continues to seek membership of the bloc.
The EU signed a $3.7-billion deal with Turkey in 2016 as part of an effort to stem the flow of migrants into the bloc. Last month, the European Union said it would allocate an additional $3.7 billion. This payment also became a matter of contention between the EU and Turkey, as Ankara blamed the bloc for delay.
Think your friends would be interested? Share this story!
You can share this story on social media: