We came 'to let US know' about close military ties with Russia – Chinese defense minister in Moscow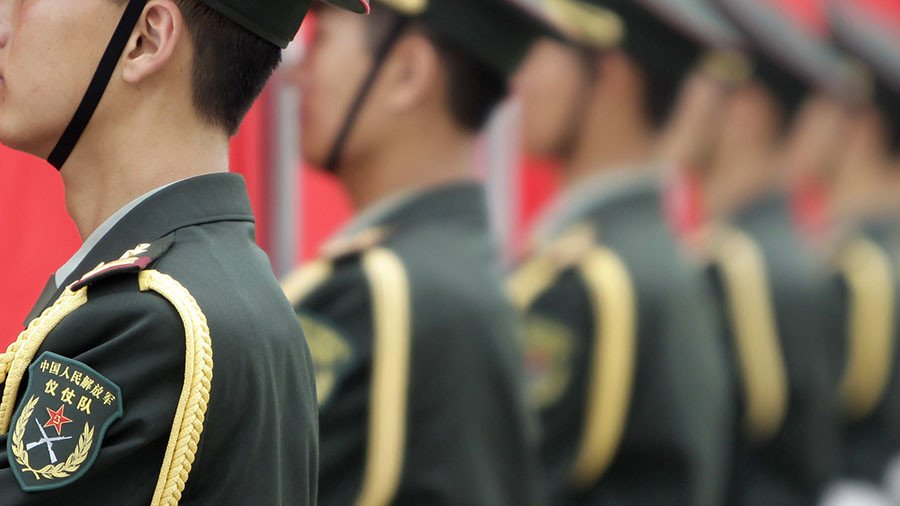 Beijing has sent a delegation to Russia to show Washington the unity of Russian and Chinese military forces and "support" Russia at the 7th Moscow Conference on International Security.
Chinese Defense Minister Wei Fenghe voiced strong support for Russia during the talks with his Russian counterpart, Sergey Shoigu. While stressing "the united position" on the international arena, the minister said that one of the main goals of the visit was to send a message to Western powers.
"The Chinese side came to let the Americans know about the close ties between the Russian and Chinese armed forces," Wei said.
It is General Wei's first foreign trip since he was appointed head of the Chinese Defense Ministry. The choice of the destination is not a coincidence, but underlines the "special character" of the bilateral partnership, according to Shoigu.
Prior to the visit, the Chinese state-run Global Times newspaper published an article titled "Western pressure brings China and Russia closer." The report quotes analysts, who believe that the current international environment – including Western anti-Russia hysteria and the looming US-China trade war – will only strengthen the Sino-Russian alliance.
Both nations have been engaged in their own disputes with the West. The NATO military buildup on Russia's doorstep has already "crossed the red line," according to Russian envoy to NATO Aleksandr Grushko. At the same time, Russia is at loggerheads with the US and EU over the poisoning of ex-double agent Sergei Skripal and his daughter in the UK. The British blame-game over Russia's alleged involvement in the incident sparked tit-for-tat expulsions of diplomats.
Meanwhile, Beijing is engaged in an escalating trade row with Washington, which was triggered by US President Donald Trump's new steel and aluminum tariffs. China immediately imposed retaliatory measures, announcing increased fares on more than 100 US goods. It also vowed to take further countermeasures in the event of any new round of fare hikes against Chinese goods.
Tensions between China and the US have also been escalating in the resource-rich South China Sea. The passage of US warships near the Chinese-claimed islands in the disputed waters has frequently been slammed as "provocations" by Beijing. The US Navy conducts frequent 'Freedom of Navigation' operations in the area, as Washington opposes the Chinese claims and its increased influence in the region.
Like this story? Share it with a friend!
You can share this story on social media: