Cold War had some rules, now UK & US have dropped all proprieties – Russian FM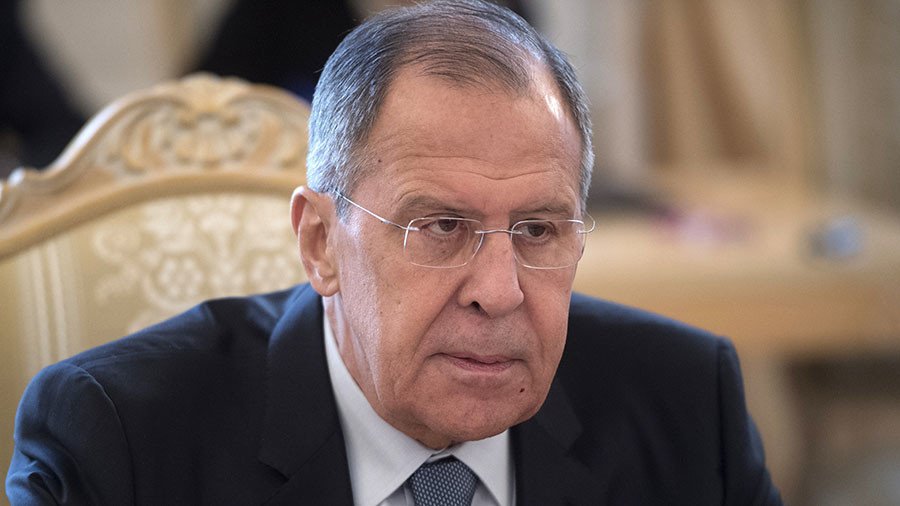 Russia's top diplomat has lashed out at UK and US rhetoric against Moscow over the poisoning of former double agent Sergei Skripal, saying it's worse now than it was during the Cold War.
"There has been a lot of talk that the situation is worse than it was during classic 'Cold War,' because some rules and proprieties were followed then," Sergey Lavrov said on Monday.
He also accused Britain, the US and other Western powers of "dropping all proprieties" and of spreading "blatant lies and disinformation."
The poisoning of Skripal and his daughter in Salisbury in early March has led to the worst diplomatic row between London and Moscow in years. British accusations of using a military grade nerve-agent against the former spy have been repeatedly denied by Moscow. However, the blame game triggered an escalation of tensions between Russia and other Western powers, including the US and a number of EU states, who followed in Britain's footsteps by showing Russian diplomats the door.
On Monday, Lavrov reiterated that all such allegations must be backed by facts. When a country lacks facts, it starts "taking it out on diplomats" who are actually tasked with mending relations, said the foreign minister.
Lavrov also accused the UK and US of playing "children's games" instead of providing evidence. Moscow had earlier called for a meeting of the UN chemical-weapons watchdog, the OPWC, on April 2 to have "an honest conversation" about the Skripal case; but noted that Britain seemed to have no interest in establishing the truth.
You can share this story on social media: