'We're not Macron's toilet': French anti-migrant raid outside Turin sparks fury in Italy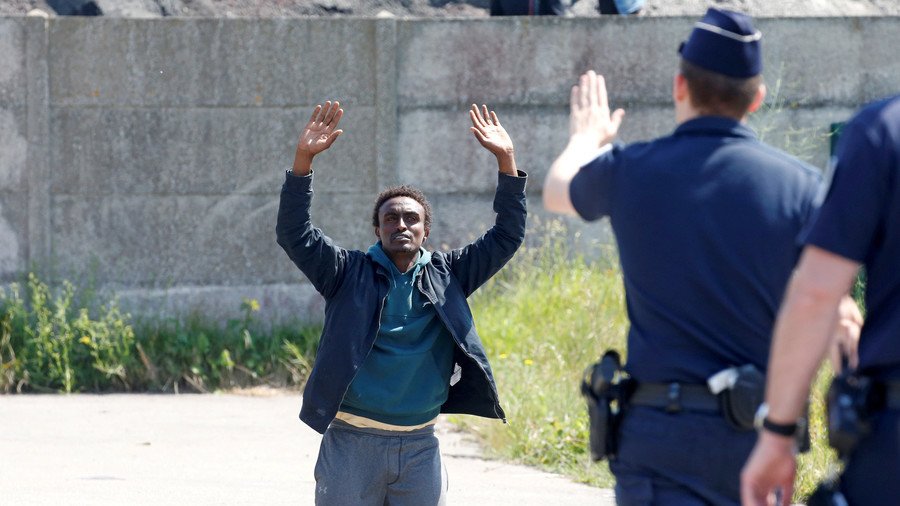 Italian politicians voiced outrage over an incursion by armed French customs agents, during which they raided an Italian train station to search migrants wanting to cross into France.
The story unfolded at a train station in Bardonecchia, a town near the Franco-Italian border, where an NGO called Rainbow for Africa was handling migrants trying to cross the Alps and reach France. The organization said armed French border and customs agents suddenly burst into the station, taking a migrant who they said was suspected of drug trafficking.
The French agents demanded that Rainbow for Africa's staff conduct a urine test on the man, and "intimidated our doctor and the mediators and lawyers," the NGO said on Twitter. The charity said that health institutions are respected as neutral places "even in wartime," and accused the French officers of violating the principles of independence, neutrality, impartiality and humanity.
Responding to the incursion, the Italian Foreign Ministry demanded on Saturday that Paris explain "the serious act," which runs contrary to "the framework of collaboration between border states." Later in the day, the ministry summoned the French ambassador to Italy, Christian Masset, and expressed its "firm protest" over the raid.
The episode sparked outrage among Italian politicians. Bardonecchia mayor Francesco Avato said he was "very upset" to learn of the raid, adding that the French had "no right" to break into the facility. He said that Rainbow for Africa does the right job of persuading migrants not to try dangerous routes through the Alps, but stay in Italy where they could "find hospitality."Delete
Matteo Salvini, head of the right-wing, anti-immigrant Lega party, suggested that French diplomacy should pay the price for the incident. "Instead of expelling Russian diplomats, we must remove the French diplomats!" he said.
An MP with the right-wing Brothers of Italy party, Augusta Montaruli, said the behavior of the French agents in Bardonecchia was a sign of "an unprecedented lack of respect towards Italy." She then went on to say: "We are not Macron's toilet!"
However, the French authorities claimed they had asked their Italian counterparts for permission to enter Bardonecchia station and were allowed in. They said a team of French customs officers spotted a Nigerian passenger with Italian residency on a train and suspected he was carrying drugs. French customs officers were allowed to use the train station under a bilateral agreement, it said.
Think your friends would be interested? Share this story!
You can share this story on social media: