UK's search of Russian plane violates international law – Aeroflot, lawmakers
Published time: 30 Mar, 2018 21:58
Edited time: 28 Aug, 2018 10:39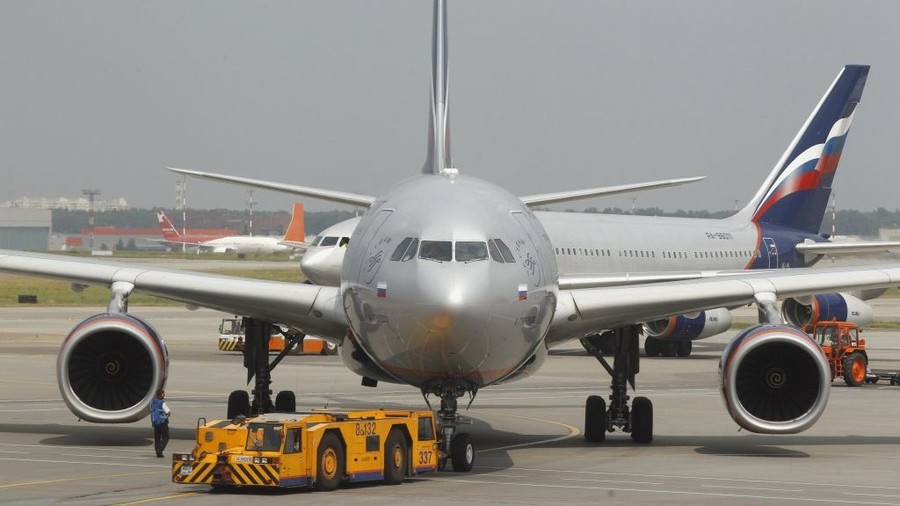 The inspection of a Russian plane, which was carried out by UK authorities in the absence of the crew and without any justification, violates international legal norms, Aeroflot airline and top Russian lawmakers said.
Aeroflot confirmed to RT that UK police and customs services performed a search aboard its Airbus A321 aircraft after it landed in the British capital on Thursday. The carrier expressed "bewilderment" that there was no reason or justification provided for the search. Moreover, UK authorities forced the crew out of the plane and isolated the captain in the cabin.
"Such actions by the UK representatives contradict the international practice of performing such inspections," Aeroflot pointed out, adding that it is ready to cooperate with Britain if it justifies and explains its actions.
The chairman of the Russian State Duma's Transport Committee, Vitaly Yefimov, also called the actions of British authorities "illegal" and said they violated international regulations.
"The board of the airplane is the territory of Russia, just like its embassy," Yefimov told Tass. "It is a precedent… It's the first time on my memory when the authorities go in and inspected an aircraft with no justification. They have no right to do it."
An inspection of a plane can only be carried out in agreement with the crew, the MP stressed, adding that he's waiting for official explanations from the British.
The Russian aviation security center will send a request to the UK authorities regarding searches of the Aeroflot plane in London, the Russian Transport Ministry said in a statement. In the event that the British side fails to provide any explanations, Moscow "will regard these actions against our plane as illegal, and will consider similar measures against British aircraft," it added.
Senator Vladimir Dzhabarov, who is the First Deputy Chairman of the Federal Council's Committee on Foreign Affairs, told RIA-Novosti that the actions taken by British authorities were "another provocation." Due to the current tensions between London and Moscow over the Skripal case, "it's worth recommending our citizens to refrain from visiting the UK," Dzhabarov said.
Deputy Chairman of the State Duma's Committee for Security, Anatoly Vyborny, blasted the search of the Russian plane as "legal nihilism" and a "flagrant violation of the norms of international law" on the part of Britain.
READ MORE: Escalation in West-Russia tension is frightening & dangerous – former diplomats
Russia's Foreign Ministry spokeswoman, Maria Zakharova, earlier said that the search of the Aeroflot Airbus A321 was yet another anti-Russian provocation by the UK. The reckless act might have been an attempt by London to somehow save its reputation, which was heavily damaged by the Skripal case, Zakharova said.
In early March, former double agent Sergei Skripal and his daughter, Yulia, were poisoned in Salisbury with what the UK called a Soviet-designed nerve agent. London accused Moscow of being behind the attack, despite carrying out no proper investigation and refusing to provide samples of the chemical to Russia.