Anti-migrant gun dealer busted in Hungary after 2-year hunt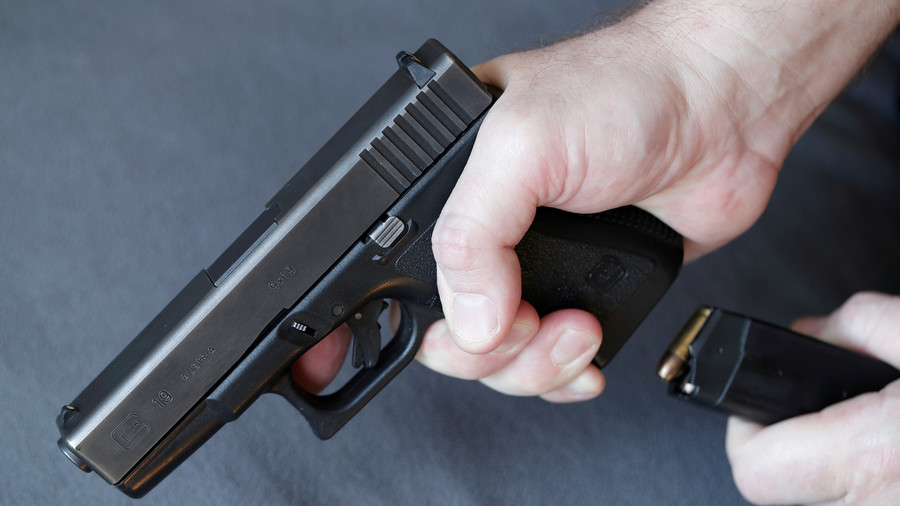 A German man accused of operating an anti-migrant online weapons shop has been arrested in Hungary after a two-year manhunt.
The suspect identified as Mario Roensch from Erfurt was arrested on suspicion of selling illegal weapons through his website 'Migrantenschreck,' which roughly translates as "Migrant fright" or "Migrant terror."
The site reportedly sold to far right-wing groups with a strong anti-migrant agenda. It's believed Roensch ran several extreme right-wing websites and multiple online weapons stores, reported Deutsche Welle.
On Wednesday, state prosecutors in Berlin confirmed that Roensch was arrested by Hungarian police after German authorities issued an arrest warrant. Hungary's TEK anti-terrorism unit, joined by German investigators, raided Roensch's home in Budapest's Pasarét district and confiscated several computers.
Roensch allegedly sold over €100,000 ($124,000) worth of gas-powered pistols. The pistols fire rubber or metal ammunition, which can cause serious bodily harm and even fatal injuries.
For two years, Roensch, described as one of Germany's most wanted right-wing extremists, hid in Budapest, evading authorities. It is unclear whether any of Roensch's accomplices have been identified but investigators are examining who his previous customers may be.
A joint media investigation by the ARD, Süddeutsche Zeitung and Motherboard found links between Migrantenschreck and two other extremist websites, Anonymus.Kollektiv and its replacement, Anonymousnews, both of which advocate virulently anti-Muslim and anti-Semitic views while also being highly critical of the German government and its policies. The Facebook page for Anonymous.Kollektiv (AK) boasted almost 2 million likes, and shared racist ideology along with conspiracy theories.
According to Deutsche Welle, Migrantenschreck has already been replaced with another online shop, Patriotenshop, which has a postal address in Zurich, Switzerland. The new shop appears to sell an almost identical weapons inventory and does so "without annoying bureaucratic hurdles or annoying paperwork," according to the website.
READ MORE: Pig's blood & hate speech: Germany registered 950 attacks on Muslims in 2017