Europe's 'last hope' in face of mass migration is Christianity – Hungarian PM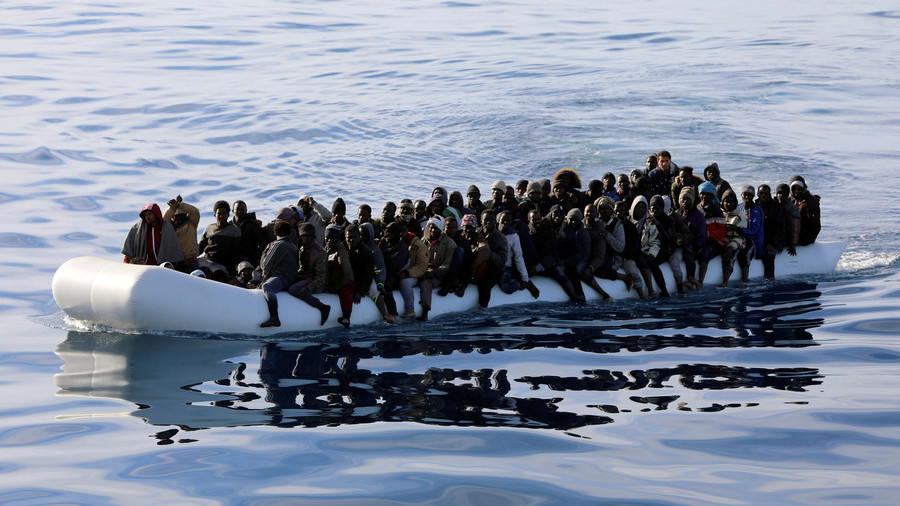 EU politicians endanger Europe by advocating migration, with Christianity being the only means of preventing a Muslim majority on the continent, Hungarian Prime Minister Viktor Orban has said.
"Our worst nightmares can come true," Orban warned, referring to the influx of migrants from north Africa and the Middle East since 2015. "The West falls as it fails to see Europe being overrun."
Orban told a huge crowd of supporters of his right-wing Fidesz party, who gathered in front of the Royal Castle in Budapest on Sunday, "Christianity is Europe's last hope." "Absurd as it may sound, the danger we face comes from the West, from politicians in Brussels, Berlin and Paris," who advocate migration and "opened the way to the decline of Christian culture and the advance of Islam," the PM added.
"The rate of migrants will grow at an accelerating pace in countries to the west of us… For example, the rate of native Germans has decreased in larger German cities. Migrants choose big cities to occupy first: In Bavaria, for instance, they spend more money on migration and integration (of migrants) than on the economy, environment and health combined," he said.
The EU will find itself under "hideous pressure" if migrants from Muslim countries in Africa aren't prevented from coming to the continent, Orban said. "If things don't change, there will be a Muslim majority in Europe," he added.
The rally was dedicated to the launch of the ruling party's campaign for the April 8 election, in which Fidesz are seen as strong favorites for a third consecutive landslide win. Orban's popularity in Hungary is boosted by economic success and his firm anti-migrant stance. The country refused to accept refugees in accordance with EU quotas, going as far as building a double razor wire fence on its border to prevent illegal crossings, and was sued by the bloc.
Western European nations want Budapest to implement the same "policies that made them migrant-countries… They want us to accept migrants and have a mixed population," the PM told the crowd and promised to "fight" the EU on the issue.
He said that Budapest will employ "ever-stronger legal tools" in the battle, recalling the so-called 'Stop Soros Act,' which is aimed at curbing migration and giving the state more control over foreign-funded NGOs that assist refugees.
READ MORE: Refugees are 'Muslim invaders' seeking better lives - Hungarian PM
Hungarian-born US philanthropist and multiculturalism advocate George Soros and Orban have been at odds for years. The PM has accused Soros of working to undermine European values, demographics and identity by flooding the continent with millions of Muslim asylum seekers. He also said that the American financier plans to interfere in April's Hungarian election by spreading propaganda via his network of NGOs.
"Soros has antagonized not only us but also England, President Trump and Israel too… everywhere he wants to get migration accepted. It won't work. We are not alone and we will fight together... and we will succeed," Orban said.
READ MORE: Hungarian PM Orban says George Soros will interfere in election, vows to stop him
The PM praised Hungary's Visegrad Group partners — the Czech Republic, Poland and Slovakia — for sharing the anti-migrant stance, adding that "Croatia has come around, Austria has turned in a patriotic direction, and in Bavaria the CSU (Christian Social Union) has created a resistance… we don't think the fight is hopeless — on the contrary, we are winning," Orban said.
Like this story? Share it with a friend!
You can share this story on social media: