Soros accuses Hungary of 'anti-Muslim sentiment & anti-Semitic tropes in campaign against him'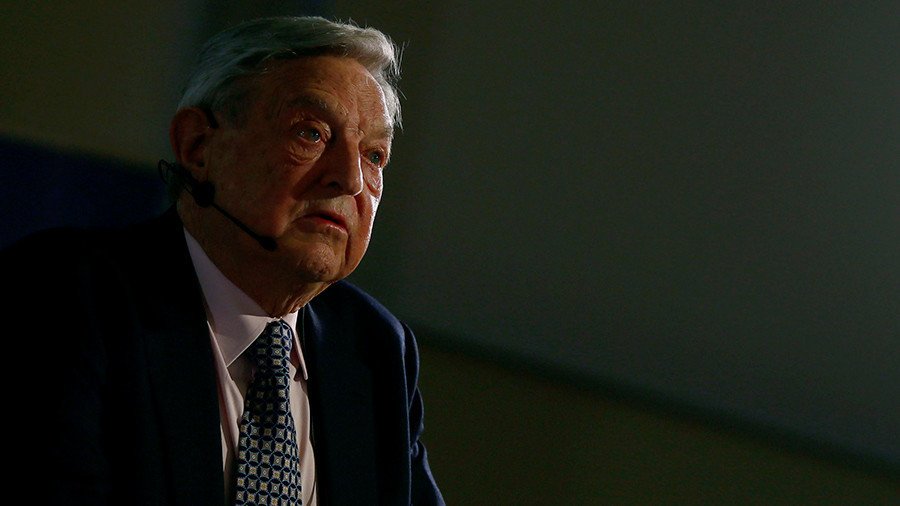 Billionaire investor George Soros has spoken out against the Hungarian government, which issued a survey revealing the "Soros plan" and has repeatedly accused him of weakening EU states by fuelling the migrant crisis.
In October, Hungarian Prime Minister Viktor Orban called on Hungarians to participate in the government's National Consultation survey on the "Soros plan." The letter asked citizens for their views on whether or not Hungary should become an immigrant country, presenting seven points of the "plan" to consider.
READ MORE: Soros and his '226 EU friends' thrust into spotlight by Farage – so who are they?
The document accuses the Hungarian-born investor of attempting to resettle a million migrants in the EU, dismantling the borders, making EU citizens (Hungarians in particular) pay for refugees, forcing European languages and cultures into the background, and political attacks on states which stand against Soros' ideas.
In response to these claims, Soros issued a statement on Monday, calling them "distortions and outright lies," arguing against each point. Among other things, Soros argued that the "circumstances had changed" after he called for a million migrants to be accepted in 2015, later advising the EU to make a "commitment to admit even a mere 300,000 refugees annually."
Soros also accused the Hungarian government of targeting him in a massive "media campaign," "stoking anti-Muslim sentiment, and employing anti-Semitic tropes reminiscent of the 1930s."
Orban and other Hungarian officials have repeatedly lashed out at the investment heavyweight's activities. In October, Hungarian lawmaker Andras Aradszki claimed that "Soros and his comrades want to destroy the independence and values of nation states," and said that the survey was necessary to "make our opinions known about Satan's Soros Plan." Earlier, the Hungarian leader accused Soros of influencing Brussels and referred to the survey as an opportunity to defend the country's national interests.
In July, Orban urged the EU to "regain independence" from Soros, accusing him of using the EU to create a "new, mixed, Muslimized Europe."
Nigel Farage, the former leader of UKIP and the leader of the Europe of Freedom and Direct Democracy Group, echoed Orban's accusations against Soros, calling the tycoon's influence in Brussels "truly extraordinary." Speaking at the European Parliament last week, he called for a special committee to be created to investigate the matter of receiving funds from the Soros-funded Open Society. Farage said there are 266 "friends" of the Open Society mentioned in a book published by the organization who serve in the European Parliament.
You can share this story on social media: