RT's 360 spacewalk snatches Shorty award for best use of virtual reality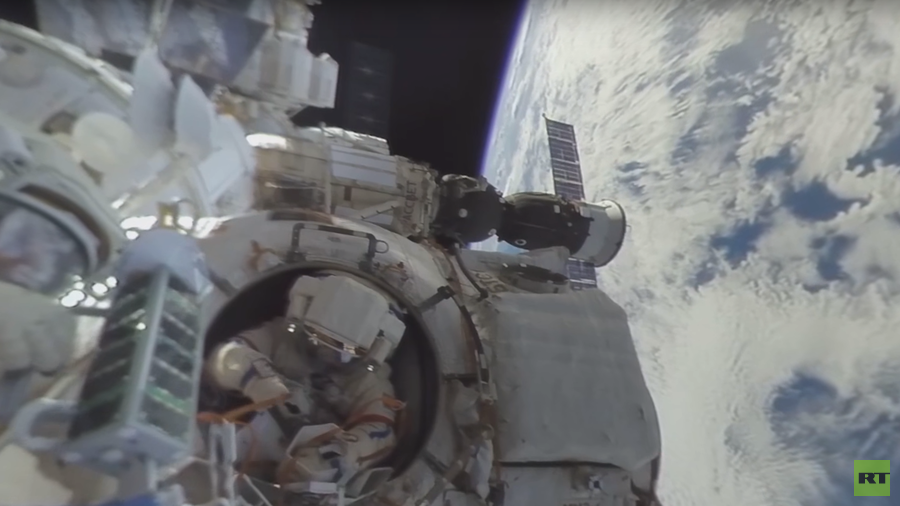 The first-ever panoramic video filmed in outer space, produced by RT in collaboration with Russian cosmonauts, has won a prestigious prize for the best use of virtual reality at the annual Shorty Awards 2018.
The most immersive way to experience a spacewalk, short of going on one yourself, is the RT video that captures a breathtaking view of the planet Earth, complete with swirling clouds and blue seas, contrasted against the blackness of space. The two cosmonauts outside the International Space Station are not there to simply chill out either – you can witness them hard at work, performing maintenance on equipment outside the hull. They also launch miniature satellites – by hand – to take measurements in low-Earth orbit.
Check out our 360° video on your mobile device, opening it with the YouTube or Facebook app. The RT360 app is also available for download (Apple | Android).
RT produced its video in collaboration with the Russian space agency and RSC Energia. It initially premiered in early October 2017, during a special event at a VR theater at Moscow's Museum of Cosmonautics, commemorating the launch of Sputnik-1, the first artificial satellite of Earth. Numerous other 360 videos – from breathtaking nature, to thunderous military parades, to the unique project Revolution in 360 – are available in the RT collection.
You can share this story on social media: