Commuter drops into metro escalator in horrifying CCTV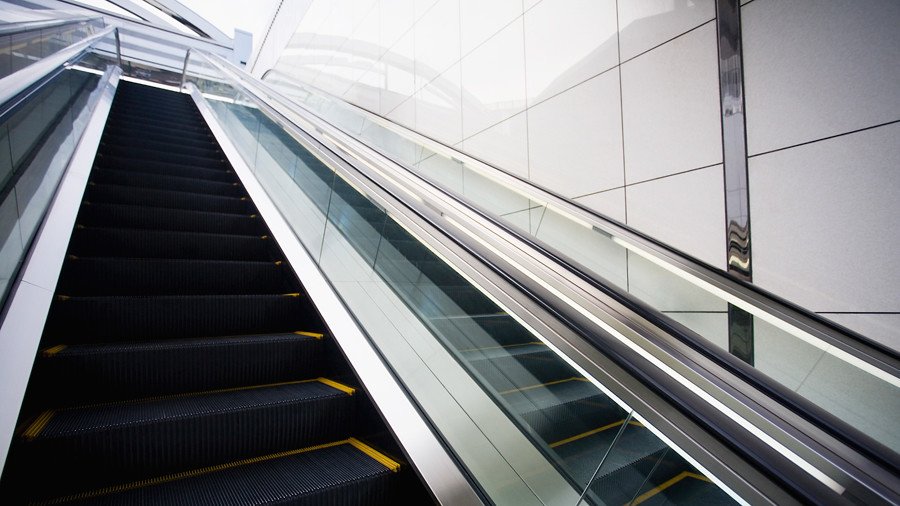 Bizarre CCTV footage from a Turkish metro station has captured the terrifying moment an unlucky commuter was suddenly swallowed whole by a malfunctioning escalator.
The incident reportedly happened during rush hour on February 27 at the Ayazaga Metro station in Istanbul. Turkish media report that the victim, Mehmet Ali Erik, was trapped under the metal steps for an hour before he was freed by firefighters.
READ MORE: 2 golden escalators, 10 aircraft, 500 limos & 1200 luxury rooms: Saudi king's lavish trip to Japan
Footage uploaded on Sunday to video sharing platform LiveLeak shows crowds of people descending the escalator into the underground metro station. Everything appears to be running smoothly when, all of a sudden, the escalator jolts, with commuters struggling to stay on their feet.
Suddenly a gap opens up in the escalator steps, into which Mehmet Ali Erik falls and disappears. Shocked onlookers stare into the void, while others simply go about their business, seemingly unaware of what has just transpired. Ali Erik was taken to hospital after being rescued where he was reportedly treated for a fractured arm.
Think your friends would be interested? Share this story!
You can share this story on social media: