Sweden arrests record number of smugglers with nearly 1,5 tons of drugs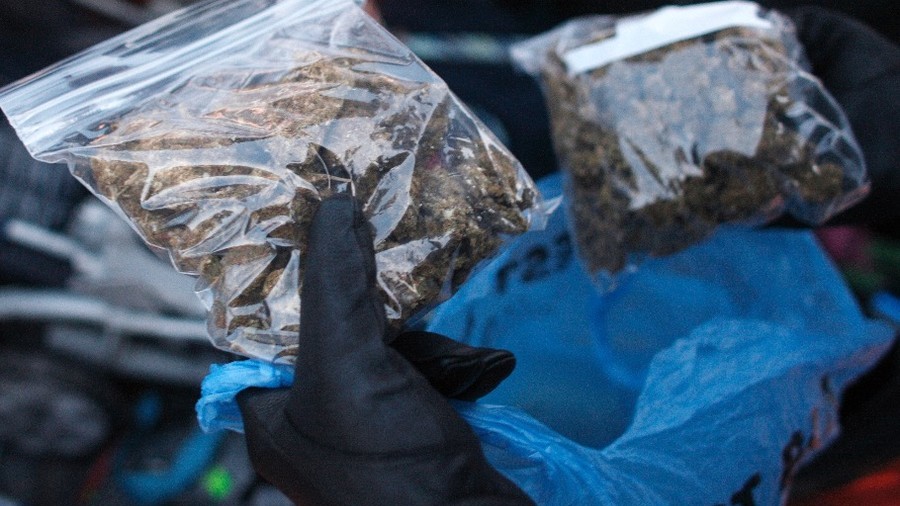 A record number of smugglers have been arrested in Sweden since late 2017, according to a report. Investigators seized record quantities of illegal drugs, including nearly 1 ton of cannabis, 330 kg of cocaine and 40kg of heroin.
The report concerns Sweden's Region South, which consists of the Skane, Blekinge and Kalmar counties. Customs officers have made as many as 973 confiscations since the end of 2017, Swedish news agency TT reported.
The massive seizures of narcotics were made from a record number of smugglers, with 58 criminals currently facing charges.
"Most [of the confiscations] are drugs, but we had large confiscations of spirits too," department leader Lars Backstrom told Sydsvenskan newspaper.
Some 973 kg of cannabis, 330 kg of cocaine, 140 kg of amphetamine and 40 kg of heroin were discovered during customs checks. Additionally, a number of doping substances have been found.
Major gateways for smuggling into the country include Malmo via the Oresund Bridge and ferries from Helsingborg in Denmark. Smuggling also takes place on boats to Ystad and Trelleborg.
"Since this is related to serious crime, we have a lot of people in custody," Backstrom said, adding that it also means that the country's investigators are "burning the candle at both ends."
There has been so much work to do that some officers normally assigned to other areas have been transferred to the customs department to help speed up criminal investigations.
"We thought that 2017 was an extreme year. Now we see that 2018 has started the same way," Michael Nelander, head of the customs agency for Region South, told Sydsvenskan.
"Of course, it's gratifying that we make large drug seizures. But it's also very exhausting."