Ex-Catalan leader Carles Puigdemont detained in Germany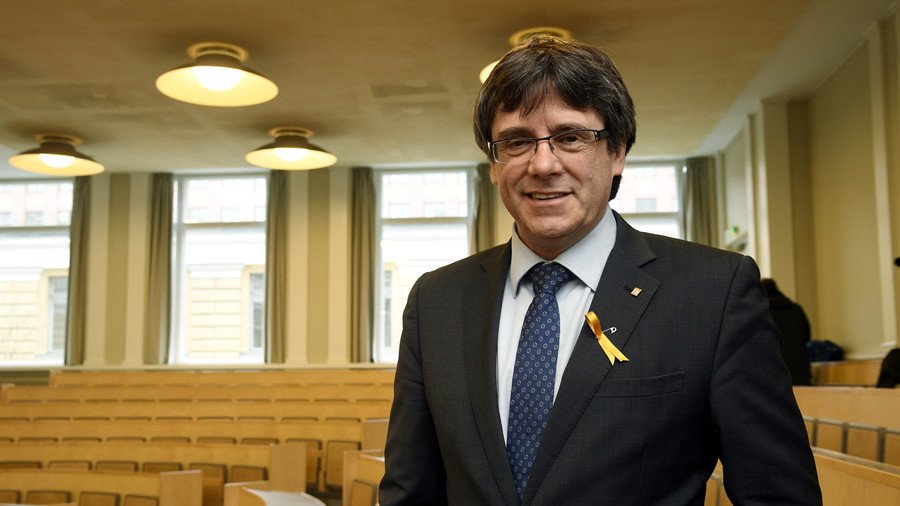 Carles Puigdemont has been detained in Germany, according to the former Catalan president's lawyer.
An arrest warrant had been issued for Puigdemont in Finland after the former president visited the country for talks with lawmakers. He was returning to Belgium, where he lives in self-imposed exile, when he was detained by German authorities after crossing the border from Denmark.
"First Minister Carles Puigdemont has been detained in Germany when he was crossing the border from Denmark," Jaume Alonso-Cuevillas, Puigdemont's lawyer, tweeted Sunday. Puigdemont is now said to be in a police station awaiting his legal team. German police have confirmed the arrest. It is unclear where Puigdemont is being held.
Protesters took to the streets of Barcelona to protest Puidgement's arrest Sunday.
1. El president Carles Puigdemont ha estat retingut a Alemanya quan creuava la frontera des de Dinamarca, de camí cap a Bèlgica des de Finlàndia.

— J. Alonso-Cuevillas (@JaumeAlonsoCuev) March 25, 2018
2. El tracte ha estat correcte en tot moment. Hores d'ara es troba en una comissaria i la seva defensa jurídica ja està activada.

— J. Alonso-Cuevillas (@JaumeAlonsoCuev) March 25, 2018
Puigdemont fled Finland after authorities there confirmed they had received an extradition request from Spain. "Spain has requested extradition of its national, who is currently visiting Finland," the Finnish National Bureau of Investigation said in a statement on Saturday. "The police have reported to the prosecutor and have engaged in the exchange of additional information with Spanish authorities."
A European arrest warrant for Puigdemont and a number of his aides was issued by the Spanish Supreme Court Friday. Puigdemont is wanted on charges of rebellion and sedition after leading a pro-independence referendum deemed illegal by the Spanish government late last year.
The vote led to riots across the region amid accusations of police violence. Puidgemont fled the region in the wake of the vote. A number of his colleagues have spent time in jail and are now facing trial.
Like this story? Share it with a friend!
You can share this story on social media: