Jews moved to Warsaw Ghetto during WWII to avoid non-Jews & 'nasty Poles' – father of Polish PM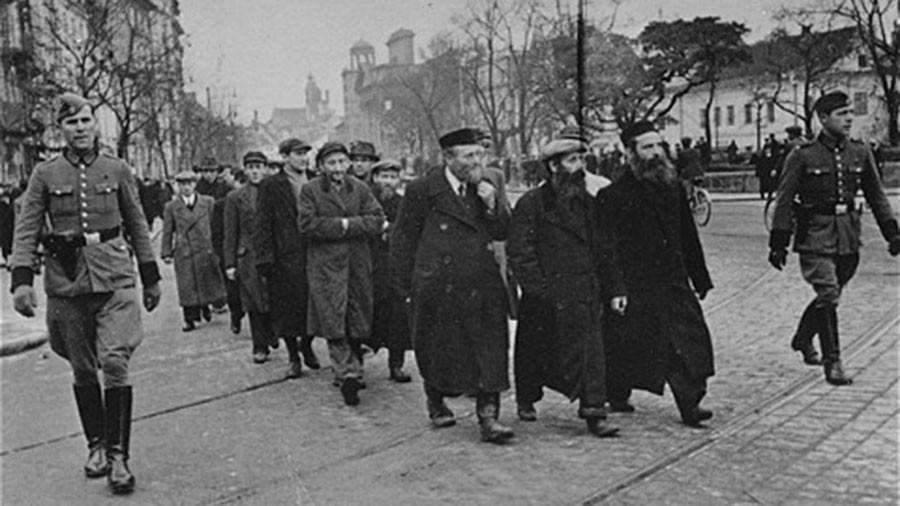 Jews moved to the ghetto during WWII to avoid non-Jews, including "nasty Poles," an ex-senator and father of the current Polish PM said. The claim comes amid the ongoing spat between Israel and Poland over Warsaw's Holocaust bill.
"Do you know who chased the Jews away to the Warsaw Ghetto?" Kornel Morawiecki asked while speaking to Polish Kultura Liberalna magazine on Tuesday.
"The Germans, you think? No. The Jews themselves went because they were told that there would be an enclave, that they would not have to deal with those nasty Poles."
The eyebrow-raising statement was made by the father of current Polish Prime Minister Mateusz Morawiecki, who assumed office in December 2017.
The ex-politician went further, touching upon another hot topic – the alleged complicity of Jews in the Nazi-led genocide against the Jewish population.
Polish authorities tried to distance themselves from the controversial remark by the prime minister's father. According to Deputy Foreign Minister Bartosz Cichocki, Morawiecki's comment "does not reflect the position of the government."
Relations between Poland and Israel started to sour after Warsaw passed controversial legislation in February outlawing use of the phrase "Polish death camp." It also blamed Poles for complicity in Holocaust crimes during the World War II. The bill attracted harsh criticism from Israeli authorities and Jewish groups worldwide.
The spat reached new levels after Morawiecki Jr referred to "Jewish perpetrators" during the Nazi era. "There were Polish perpetrators, as there were Jewish perpetrators, as there were Russian perpetrators, as there were Ukrainian and German perpetrators," the newly-appointed PM said, responding to an Israeli journalist.
READ MORE: Poland's Holocaust-related law triggers backlash from Israel
The remark immediately drew fire from his Israeli counterpart, Benjamin Netanyahu, who criticized Morawiecki's "inability to understand history and a lack of sensitivity to the tragedy" of Israeli people. Jewish groups immediately responded that the Polish prime minister definitely 'crossed line of common sense.'
Think your friends would be interested? Share this story!