Skripals poisoning is terrorist attack on Russian citizens – Moscow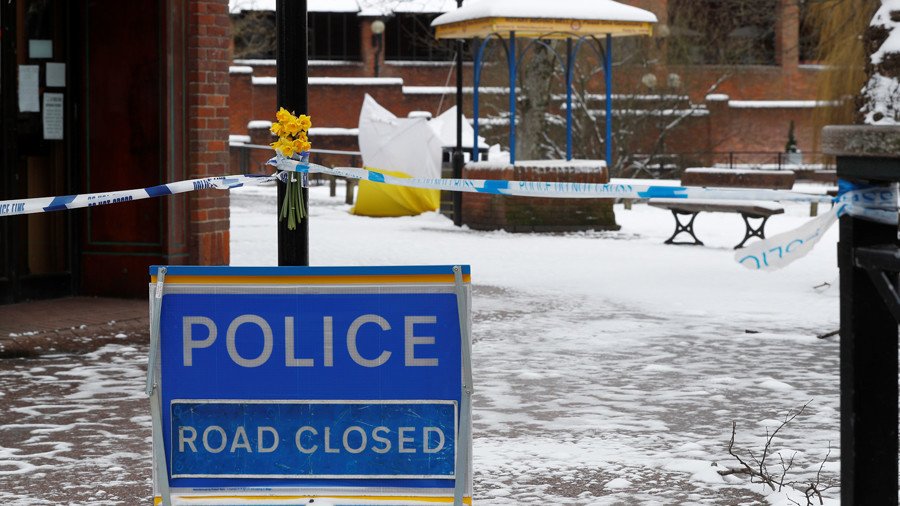 The attack on Sergei Skripal and his daughter is an act of terrorism against Russian citizens, the Russian Foreign Ministry says, noting that the UK does not share any evidence with Moscow while demanding explanations.
"The British authorities don't share any data they received following the probe [on the Skripal case] and don't answer any questions concerning Yulia Skripal," Director of Department for Nonproliferation & Arms Control Vladimir Ermakov said at a meeting with representatives from foreign embassies in Russia. He said that Russia insists on being given "all evidence regarding a terrorist attack against Russian citizens at the territory of Great Britain." Yulia Skripal, 33, who was poisoned along with her father Sergei Skripal in Salisbury earlier in March, is a Russian citizen.
According to an official from the British Embassy who was present at the briefing, London offered "a chance for a bilateral discussion" to Moscow since the start.
London sees the poisoning of Skripal and his daughter as "an attempted assassination attempt," she said, adding that "the UK concluded that it was highly likely that Russia was responsible for the attempted murder of these two people."
"Then why don't we carry out a joint investigation, ensuring the transparence of all the data, rather than talk about some sort of Novichok toxic agent," Ermakov noted, responding to the British official.
Moscow is ready for a joint investigation on the case with London and with the Organization for the Prohibition of Chemical Weapons (OPCW), according to the diplomat.
Moscow has repeatedly stated that it is ready to cooperate with the UK to investigate the incident which left the former Russian double agent and his daughter in critical condition. However, London seemed to ignore the calls.
The ministry's top official called all accusations towards Russia "groundless" and "hysterical." Ermakov said Russia has nothing to do with the poisoning of 66-year-old Skripal, noting that such a "gamble" is not in Moscow's interests.
"They emphasized that certain chemical substances which they call 'Novichok' were used in the poisoning [of the former Russian double agent]. I can say that none of these versions which we've heard stands up to any criticism," he added.
The case has seen many "inconsistencies," and the British side seems to be "confusing evidence," according to Ermakov.
"Logic suggests that there are only two possible things. Either the British authorities are not able to provide protection from such a, let's say, terrorist attack on their soil, or they – whether directly or indirectly, I am not accusing anyone – have orchestrated an attack on a Russian citizen," he added.
He said that the UK has not provided any evidence that the substance which was used to poison Skripal and his daughter was produced in Russia.
Russia does not accuse anyone of anything when it comes to the Skripal case, Ermakov said at the briefing.
"We are closely following the developments of the Skripal case… I am sure that the authors and the participants of this provocation will soon be punished… I would like to stress that Russia does not accuse anyone of anything."
Representatives of Paris and Washington said in their statements that they stand by the UK's version of events in Skripal case. Ermakov called on them to wait for the results of the investigation, noting that "France has no data of its own."
The former Russian intelligence officer was a part of a "spy swap" between the US and Russia back in 2010. He had worked as a double agent for the UK intelligence agency MI6 and was jailed in Russia in 2006 for spying for Britain. Russia released four spies in exchange for 10 Russian agents back in 2010.
You can share this story on social media: