Skripal case: EU demands 'disclosure of Novichok program,' Russia says it has 'nothing to disclose'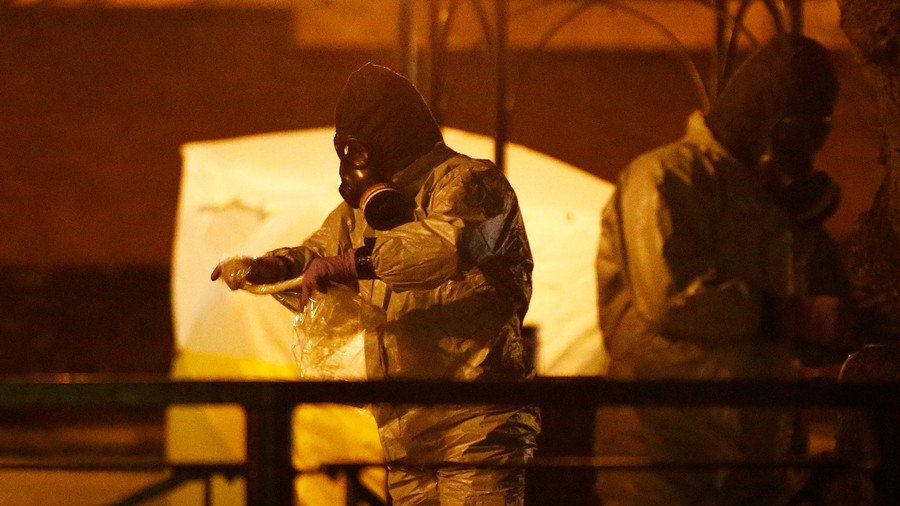 Moscow says it is "miffed" at the European Union's "hasty, speculative, and evidence-free" judgment on the Sergei Skripal incident, and maintains that it has no stocks of Novichok, the nerve agent purportedly used to poison him.
On Monday, the European Council, which represents the heads of governments of the EU states, issued a statement that it "takes extremely seriously the UK Government's assessment that it is highly likely that the Russian Federation is responsible" for the March 4 attack.
The Council went on to say that it was "shocked at the offensive use of any military-grade nerve agent, of a type developed by Russia, for the first time on European soil in over 70 years" and it called on Moscow "to address urgently the questions raised by the UK and the international community and to provide immediate, full and complete disclosure of its Novichok programme to the OPCW."
The Russian Foreign Ministry expressed regret "the European Union has ignored obvious facts…and has let its decisions be driven by misconstrued notions of European solidarity, and its anti-Russian reflexes," it said in a press release published on Monday evening.
Moscow then accused Brussels of "ignoring" the OPCW, the international chemical weapons watchdog, which officially declared that Russia had finished destroying its store of similar weapons last year.
"We have nothing to 'disclose' as is demanded by the European Union, as no agents under the name of Novichok are produced or stockpiled in Russia. Perhaps it should redirect its queries to the UK or other member states where such substances are evidently still being developed," said the Foreign Ministry.
Over the weekend, UK Foreign Secretary Boris Johnson accused Moscow of "stockpiling" Novichok, a Soviet invention from the 1970s, while OPCW officials have arrived in Salisbury to investigate the sites where Skripal, 66, was poisoned. Both the former double agent and his daughter, Yulia, remain in hospital in critical condition.
The Kremlin has demanded proof of the allegations that it was involved in the attack or an apology from the UK over the incident, which has resulted in London and Moscow to each expelling 23 diplomats.
You can share this story on social media: