North Korean nuclear-armed ICBMs can reach Europe – reports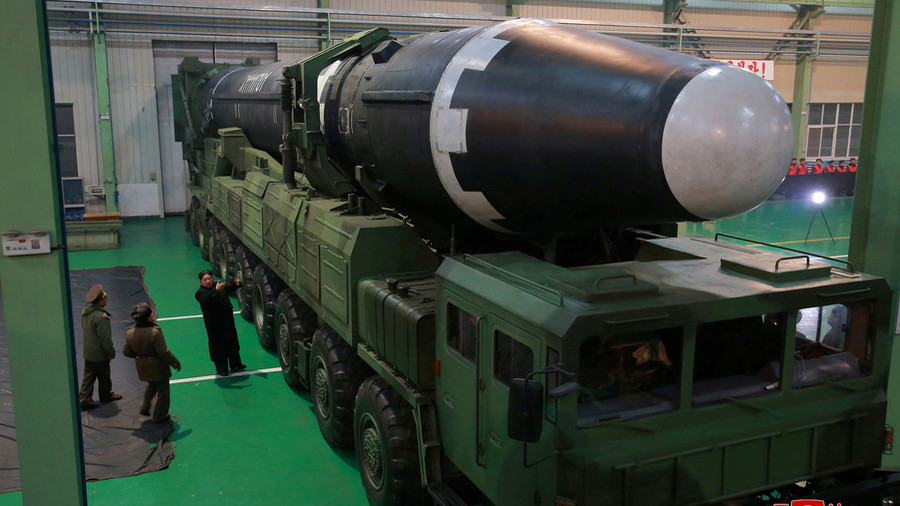 North Korea is now capable of targeting countries in central Europe with its nuclear arsenal, according to reports in the German media.
German newspaper Bild reported Sunday that the vice-chairman of the Federal Intelligence Service (BND), Ole Diehl, briefed government officials during a closed-door meeting that North Korea's intercontinental ballistic missiles can now be fitted with nuclear warheads. He also reportedly said he was "certain" that the rogue state's ICBMs are now capable of reaching Germany.
Bild cited a source who was at the briefing. Diehl reportedly told officials that he saw talks between North and South Korea as a positive step toward lowering tensions. RT has contacted the BND for comment.
North Korea has long claimed its missiles are capable of reaching the farthest reaches of the globe. In November, Pyongyang said it had conducted the first test-firing of its Hwasong-15 rocket, a new type of ballistic missile it claimed could reach any part of the world. A government statement at the time quoted North Korean leader Kim Jong-un as saying: "Now we have finally realized the great historic cause of completing the state nuclear force, the cause of building a rocket power."
North Korea said the missile reached an altitude of about 4,475km (2,780 miles) – more than 10 times the height of the International Space Station – and flew 950km (590 miles) during its flight.
Think your friends would be interested? Share this story!