OPCW: No member states known to possess 'Novichok-class' nerve agents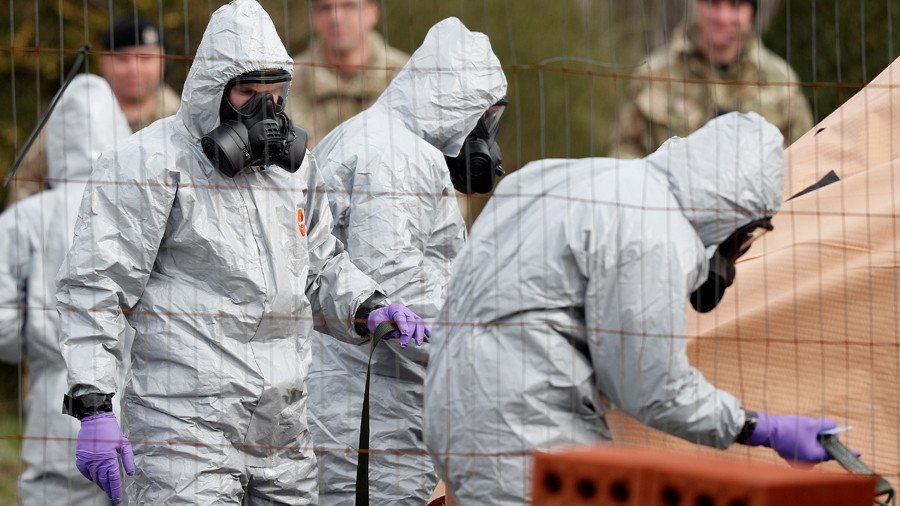 The UN chemical weapons watchdog said none of its member states have declared possessing 'Novichok-class' nerve agent, which London claims was used in the poisoning of ex-double agent Sergei Skripal.
"There is no record of the Novichok group of nerve agents having been declared by a state party to the Chemical Weapons Convention," the Organization for the Prohibition of Chemical Weapons (OPCW) said in a press release on Friday. Nearly all countries in the UN are members to the OPCW, except for Egypt, Israel, North Korea and South Sudan.
The watchdog said open-source information on the agents in this class is sparse. It added that OPCW experts are searching through scientific and technical sources available to them.
The obscure name surfaced after the UK bluntly accused Russia of using the mystery agent to poison former double agent Skripal and his daughter Yulia in Salisbury. Both are said to remain in a critical condition.
Previously, Foreign Secretary Boris Johnson claimed the reason Russia "chose this nerve agent" was to show potential defectors or those "supporting another way of life" that "Russia will take revenge."
Moscow denied the allegations and sent multiple requests to Britain, asking for all available evidence and chemical samples to be shared. However, the requests fell on deaf ears as London sent only "meaningless formal replies," according to Russian Foreign Ministry spokeswoman Maria Zakharova.
Meanwhile, the OPCW has offered its "technical assistance" to UK investigators, adding that it "expects some action will be taken soon."
Think your friends would be interested? Share this story!
You can share this story on social media: