Physicist Stephen Hawking dies at the age of 76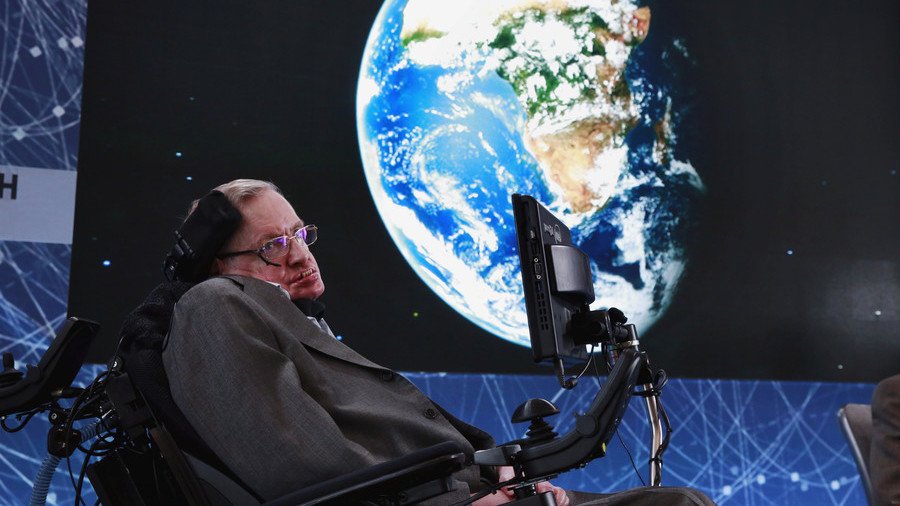 Renowned British scientist Stephen Hawking, known for his breakthrough ideas in theoretical physics and space research, has died at the age of 76, his family says.
"We are deeply saddened that our beloved father passed away today. He was a great scientist and an extraordinary man whose work and legacy will live on for many years," Hawking's children Lucy, Robert and Tim said in a statement.
The world-famous astrophysicist had been battling amyotrophic lateral sclerosis (ALS), a debilitating neurological condition, for over half a century.
Born in 1942 in Oxford, Hawking was one of four children and the eldest son of Frank and Isobel Hawking, both Oxford University graduates. His mother once said that her son was always adamant in pursuing a career in theoretical astronomy. "Stephen always had a strong sense of wonder, and I could see that the stars would draw him," she once said.
At the age of 20, he graduated with first-class honors in natural science at Oxford's University College and shortly after began his graduate work in cosmology at Trinity Hall, Cambridge.
Diagnosed with the slow-progressing disease at the age of 21, Hawking was given a mere two years to live. But beating all the odds, he built a remarkable career as a theoretical physicist and cosmologist, popularizing science with his best-selling book, 'A Brief History of Time.'
Hawking believed in the colonization of Mars, arguing that the Earth is "becoming too small for us" and will soon be unable to sustain human life. He said people will eventually master space travel beyond the Solar System, and even this generation could manage to send a probe to Alpha Centauri, the nearest star system to Earth.
Despite having multiple health problems and being almost completely paralyzed, Hawkins, who had studied black holes and theories of gravity throughout his life, did not give up on his dream to travel in space.
"My three children have brought me great joy – and I can tell you what will make me happy, to travel in space," he said in March last year after billionaire Richard Branson offered to take him on his Virgin Galactic spaceship. "I said yes immediately," Hawking said at the time.
Professor Hawking was known for his skeptical view of humans' ability to keep Earth intact. Last May, he said that humanity only has about 100 years left to colonize another plant if it wants to survive.
Hawking also predicted we will be "superseded" by a powerful artificial intelligence (AI) if the progress in robotic research and development continues at a steady pace. The scientist believed that robots would eventually develop AI that is no different from the human brain. In the face of a looming robot apocalypse, last March he floated the idea of creating "some form of world government" to prevent artificial intelligence from overpowering its mortal creators.
Hawking's name, perhaps unusually for a scientist, has long since become a part of popular culture. He made a cameo in TV series 'The Big Bang Theory' and inspired the Oscar-winning movie 'The History of Everything,' where his character was played by Eddie Redmayne.
Hawking did not shy away from politics either. In one of his latest endeavors, he joined a campaign against the UK government's policy that could lead to the privatization, or "Americanization," of the national healthcare service.
Hawking was married twice, first to Jane Wilde, with whom he had three children: Robert in 1967, daughter Lucy in 1970, and Timothy in 1979. In 1995, he married his former nurse, Elaine, who he later divorced in 2006. While Hawking never remarried, it was reported that he grew closer to his first wife in his later years.
You can share this story on social media: