Sinkhole v SUV: Dramatic battle ends with crane intervention (VIDEO, PHOTO)
Published time: 13 Mar, 2018 17:40
Edited time: 14 Mar, 2018 08:43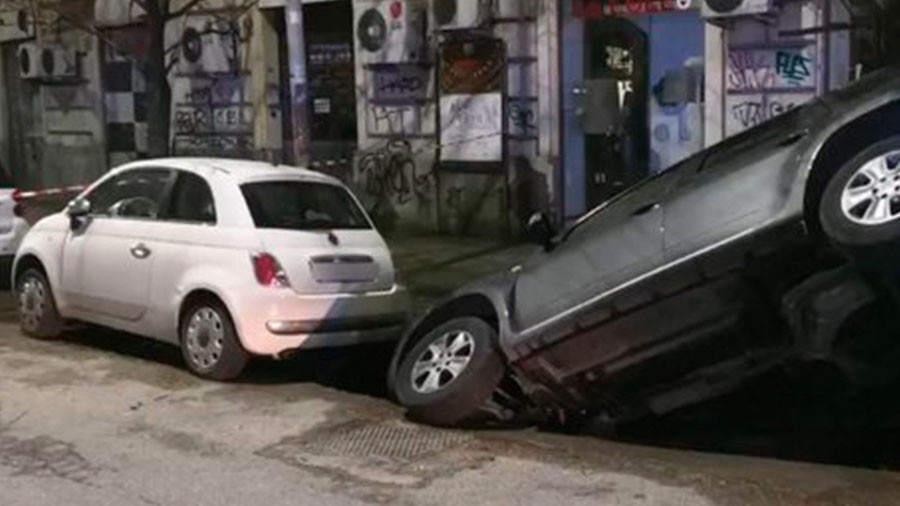 An unsuspecting SUV owner was left with that sinking feeling after finding their vehicle had been swallowed up by a three-meter wide chasm in Rome. There has been an increase in such incidents in recent months.
Members of Rome's fire department were dispatched to the Gianicolense ring road Monday night to prise the car out of the depths using a crane. A much smaller vehicle was resting on the precipice but the firefighters managed to save it in time before it too fell into the murky darkness.
No-one was hurt in the incident. The Italian capital has been beset by sinkholes in recent months.
Last month, a four-lane-wide sinkhole swallowed a total of six cars and forced 20 families to evacuate their home. Mayor of Rome, Virginia Raggi, called for an investigation into the incident and vowed to solve the problem of spontaneous sinkholes.
Like this story? Share it with a friend!