Canadians question Trudeau's eco-leadership as thousands march against pipeline (PHOTOS)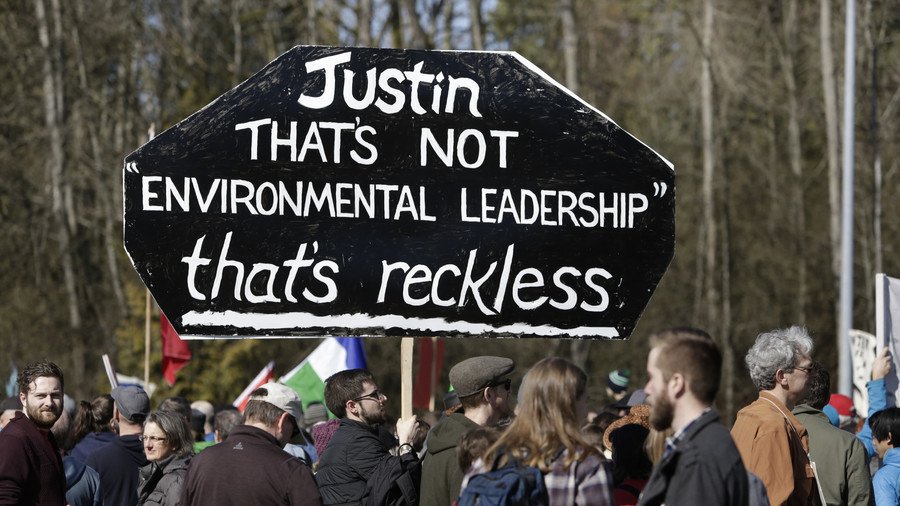 Thousands of demonstrators marched through a Vancouver suburb as part of an indigenous-led protest against a pipeline expansion project approved by 'eco-friendly' Canadian Prime Minister Justin Trudeau.
The Saturday demonstration was held at a site near a Kinder Morgan facility in Burnaby, British Columbia. Protesters held signs that read "Water is life," while other placards questioned Trudeau's commitment to preserving Canada's environment.
"Justin: That's not 'environmental leadership' – that's reckless!" one sign read. Another accused Trudeau of being "in bed" with Kinder Morgan.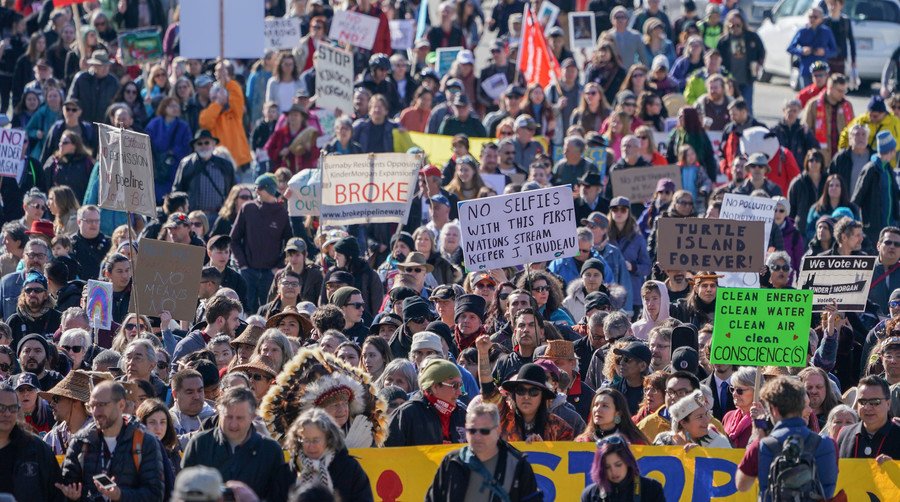 Texas-based energy company Kinder Morgan has already begun preparations for the Trans Mountain pipeline expansion, which was given the green light by Trudeau at the end of 2016. The project would carry oil from Alberta to a terminal in Burnaby. From there, tankers would transport the oil to Washington state's San Juan Island and on to the Pacific Ocean.
Proponents of the plan say it would dramatically increase Canada's oil exports. But critics of the project argue that increasing the flow of oil sent by pipeline and boosting the number of ships to transport it would heighten the risks of oil spills and put local wildlife in danger.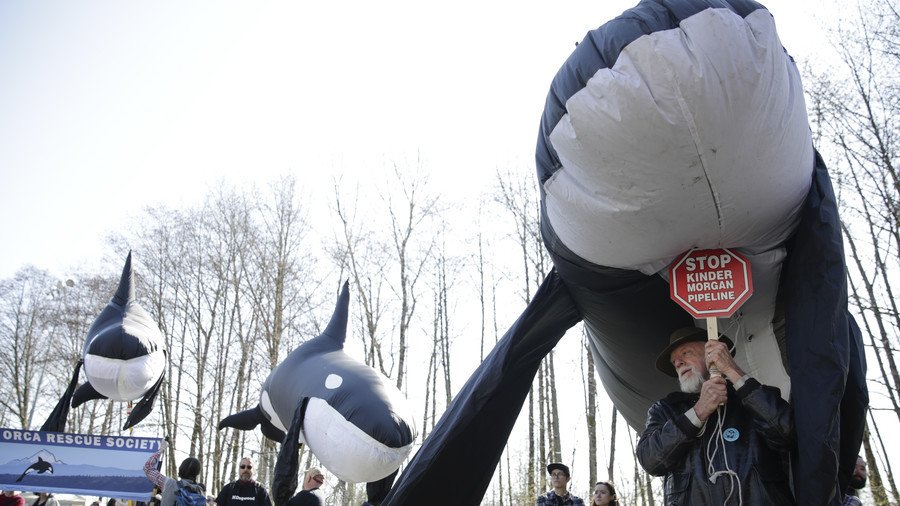 Last year, Trudeau outlined five principles that would guide Canada's environmental policy in the coming years. The prime minister vowed to develop a low-carbon economy, include indigenous leaders in policy decisions, and tackle climate change head-on.
READ MORE: 'Don't be fooled by good-looking liberals': Jane Fonda trashes Trudeau over pipelines
The planned pipeline, which Trudeau said "can be very carefully monitored and can be done safely," would cut through reserves belonging to Canada's indigenous First Nations communities. Kinder Morgan says that it remains committed to environmental protection and has "support" from indigenous communities – a claim which First Nations leaders dispute.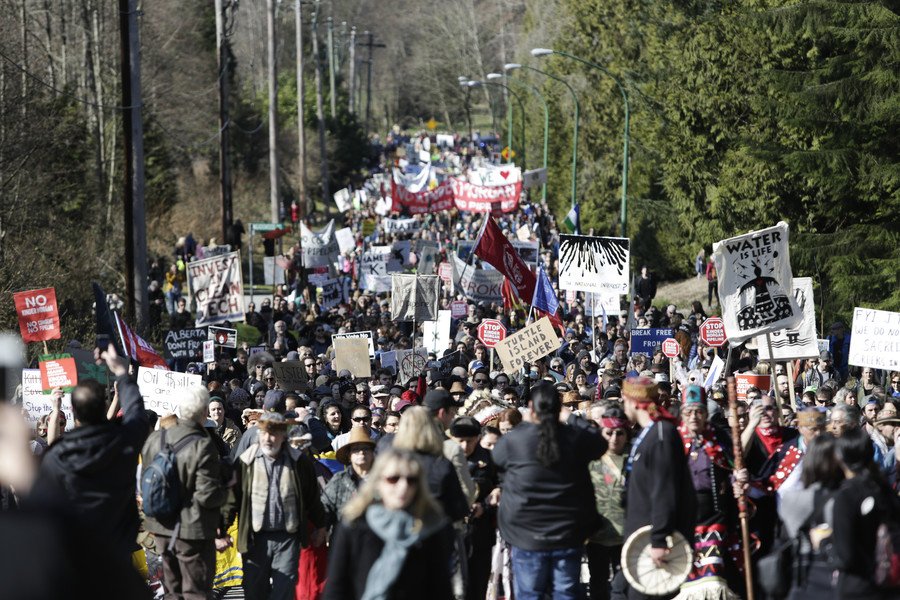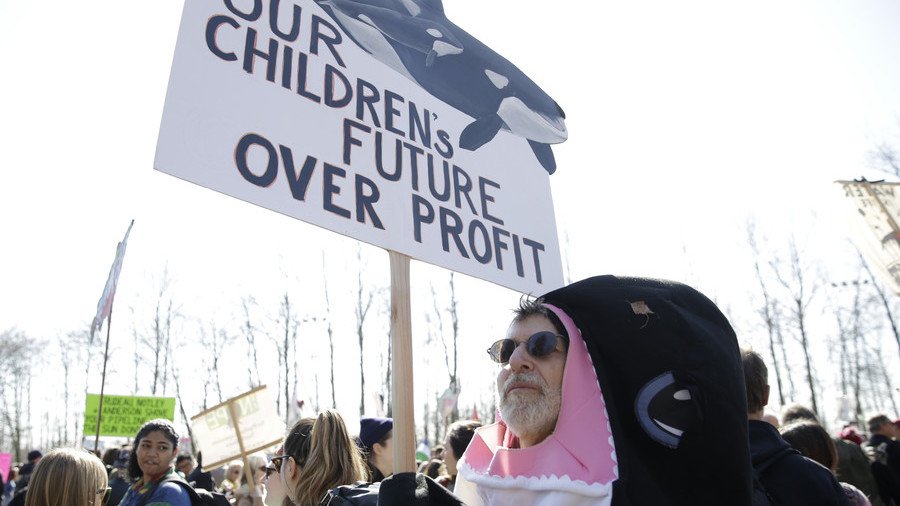 Think your friends would be interested? Share this story!
You can share this story on social media: