Who's fake? Belgium rejects media report on billions missing from Gaddafi accounts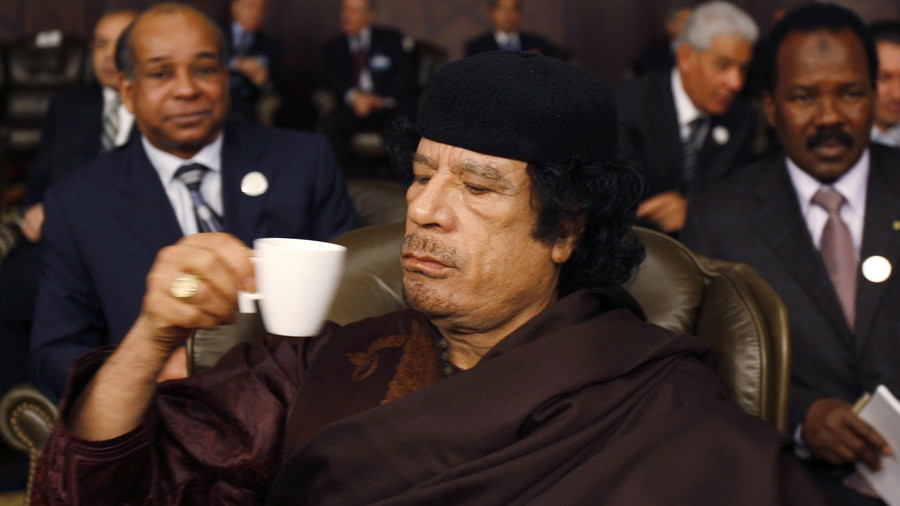 The Belgian foreign minister and Le Vif have engaged in a war of words over the paper's report on the disappearance of €10 billion from the Libyan government's frozen assets. Each has accused the other of spreading misinformation.
Didier Reynders dismissed the weekly magazine's report on the mysterious disappearance of the money as "false," but Le Vif has rejected the politician's criticism.
"Everything has cleared up in less than 24 hours," Reynders said in relation to the report published by Le Vif. It claimed that the huge sum had seemingly evaporated from Libyan funds in four Euroclear Bank accounts, leaving less than €5 billion ($6.1 billion).
Reynders, who is both foreign minister and deputy prime minister of Belgium, told Belga news agency that he respected the freedom of the press, but expected the publishers to correct the matter when information transpires to be false.
His comments came shortly after Finance Minister Johan Van Overtveldt confirmed that the assets were still in place. "€14 billion ($17.2 billion) in Libyan financial assets has been frozen and is still frozen. I deplore the misinformation of some parliamentarians and journalists," he tweeted.
Responding to Reynders, Editor-in-Chief of Le Vif Thierry Fiorilli said that he categorically rejected the term "fake news" used by the deputy prime minister in relation to the magazine's report. He added that they were "pleased" the politician had "finally" decided to address the issue.
Fiorilli claimed that the FPS (Federal Public Service) Finance, which was interviewed by the magazine on March 2, has not denied the disappearance of the €10 billion ($12.3 billion) from the Libyan funds. The editor also noted that a spokesperson for the prosecutor's office had confirmed to the paper less than €5 billion ($6.1 billion) remained in the accounts.
"Who, therefore, is communicating false information? And to who? Prosecution to Vif / L'Express? Euroclear, to the prosecution (and therefore to Judge Claise)? Finance, to Didier Reynders? Didier Reynders, in Belga?" Fiorilli asked.
Over €16 billion ($19.6 billion) belonging to the Libyan Investment Authority (LIA) and its subsidiary Libyan Foreign Investment Company (LFICO) in Bahrain and Luxembourg were frozen in four Euroclear Bank accounts following a UNSC resolution in 2011. Belgian judicial authorities reportedly noticed that money went missing in 2017, when the investigating magistrate, Michel Claise, wanted to seize the frozen funds as part of a probe into alleged money laundering by Gaddafi's inner circle.
Think your friends would be interested? Share this story!