Manhunt in Vienna after 2 knife attacks leave several people critically injured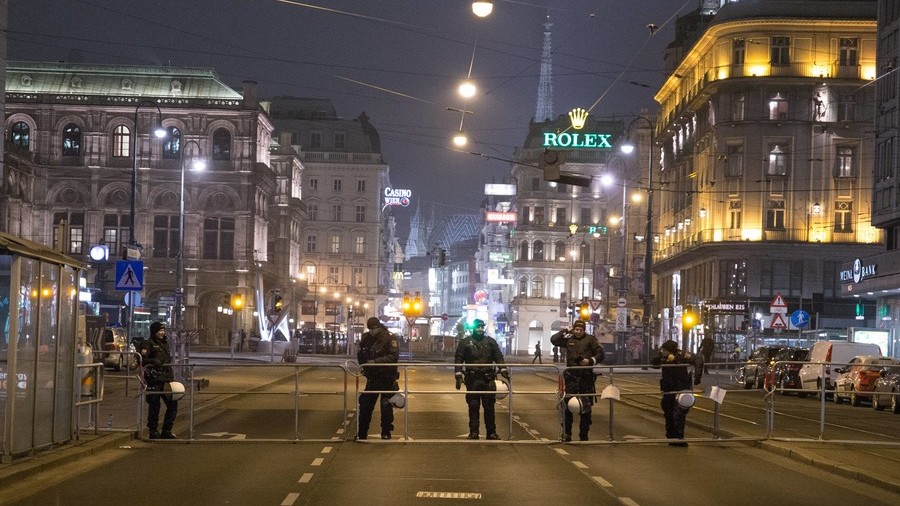 Four people have been seriously injured in two separate attacks in the Austrian capital Vienna. At least one of the assailants, whose motives remain unknown, is still on the run.
The first incident took place near the Austrian capital's famous Prater Park around 19:45 local time (18:45 GMT) when a man suddenly attacked a family of three with a folding knife in front of a Japanese restaurant on Praterstrasse. The three victims were a couple and their teenage daughter.
"A man attacked a family – a father, a mother and their 17-year-old daughter – with a knife. The three people were seriously injured and their lives are in danger," a police spokesman told Reuters.
The assailant was shouting at his victims before stabbing them, witnesses to the attack recalled. "He seemed uninhibited and psychotic," Silvia Franke told Austria's Kurier newspaper.
After stabbing the Austrian family, the perpetrator immediately fled the scene of the crime, shouting at and threatening people along his way.
Authorities deployed a number of ambulances and a Special Forces unit to track the suspect. Amid the ongoing operation and an active manhunt, another stabbing was reported nearby.
"Half an hour later there was another attack .... at Praterstern," the police spokesman said. "Here a person was also seriously injured and their life is in danger."
While police continue to look into a possible connection between the two incidents, local media reports indicate that the second incident was caused by a dispute between two young Afghanis in front of a food stall, with no apparent link to the earlier attack in front of the Japanese restaurant. Police on Twitter confirmed the "arrest" of the second attacker, stating that a possible connection to an earlier attack is a "subject of the investigation."
"We do not know to what extent there is a connection here and any motive remains unclear," the city's police spokesman noted.
Nach der Körperverletzung am #Praterstern kam es zu einer Festnahme. Ob ein Zusammenhang mit den Körperverletzungen im Bereich der #Praterstraße besteht ist Gegenstand der Ermittlungen.

— POLIZEI WIEN (@LPDWien) March 7, 2018
The search for the culprit of the first attack is in full swing. The manhunt, however, is complicated by the fact that police know "absolutely nothing" about the attacker. "We know we are looking for a man," police said. The motive for the attack is currently unknown.
Think your friends would be interested? Share this story!