'Absurdity': Moscow slams Boris Johnson's insinuations over Russian ex-spy incident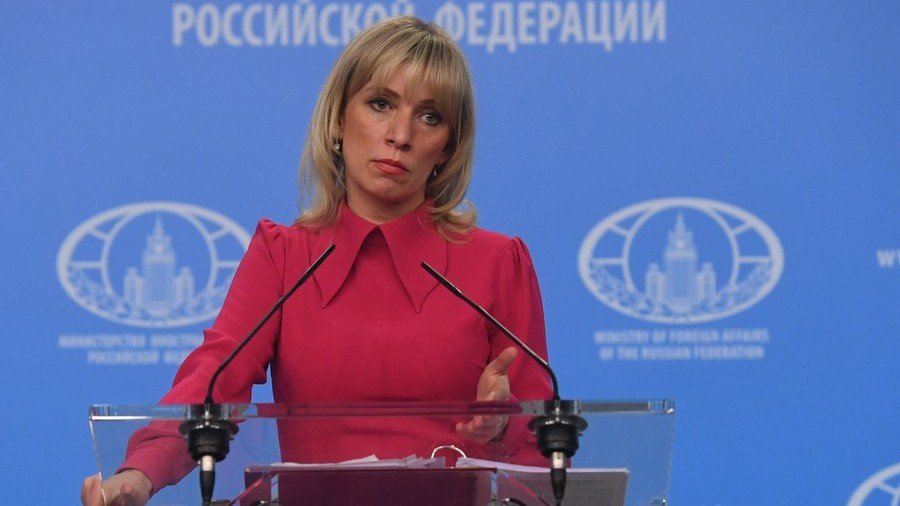 The statements made by the UK Foreign Secretary Boris Johnson over what happened to the former Russian double agent are baseless and "absurd," the Russian Foreign Ministry's spokeswoman Maria Zakharova has said.
"This is just some sort of insufferable absurdity," Zakharova told the Russia's Govorit Moskva radio station as she commented on the British Foreign Secretary's words. "Such statements [made] by the head of a Foreign Office are just absurdity."
Zakharova went on to criticize Johnson for rushing to implicate Russia in the incident before the investigators voiced any clear conclusions concerning the nature of the incident, disregarding all "legal procedures, investigation and respect for laws."

"How can a person, who is engaged in foreign policy and has nothing to do with law enforcement, make such statements? What is the basis of all this?" she wondered rhetorically.
Earlier on Tuesday, Johnson vowed to respond "robustly" if evidence emerges of Russian involvement in the incident with the former Russian double-agent, who had spied for the UK. He particularly warned that London would be "forced to look again at our sanctions regime and other measures." Later he added that the UK's participation in the 2018 World Cup might not "go ahead as normal."
The Russian embassy in the UK also criticized Johnson, saying his rhetoric "sounded as if the investigation was over; that Russia was to blame for what happened in Salisbury." The embassy noted in a statement that "one gets a steady impression that a scenario for yet another anti-Russian campaign has been already written."
The incident that has led to another war of words between Moscow and London happened on Sunday, when Russian national Sergei Skripal, 66, and his daughter were found slumped on a bench in Salisbury, England. Reportedly exhibiting symptoms similar to a drug overdose, both were rushed to hospital in a critical condition.
It remains unclear what exactly happened, but the British media rushed to compare the incident with the infamous case of the former Russian security officer Alexander Litvinenko, who died from radioactive poisoning in 2006. Litvinenko's death sparked a major crisis in British-Russian relations, as many public figures in the West accused the Russian government of alleged involvement, while Moscow denied responsibility.
Skripal worked as a double agent for the UK intelligence agency MI6 and was jailed in Russia in 2006 for spying for Britain, having passed on the names of undercover Russian intelligence agents. He was pardoned and released four years later as part of a "spy swap" between the US and Russia.
In the meantime, Russia said it is ready to cooperate with the UK in the investigation of the incident. Moscow is "open" to any such contacts, the Kremlin spokesman Dmitry Peskov said, while adding that no one has so far approached Moscow with such a request.
Think your friends would be interested? Share this story!
You can share this story on social media: