Gone in 6 minutes: $5mn in cash stolen from cargo plane in spectacular heist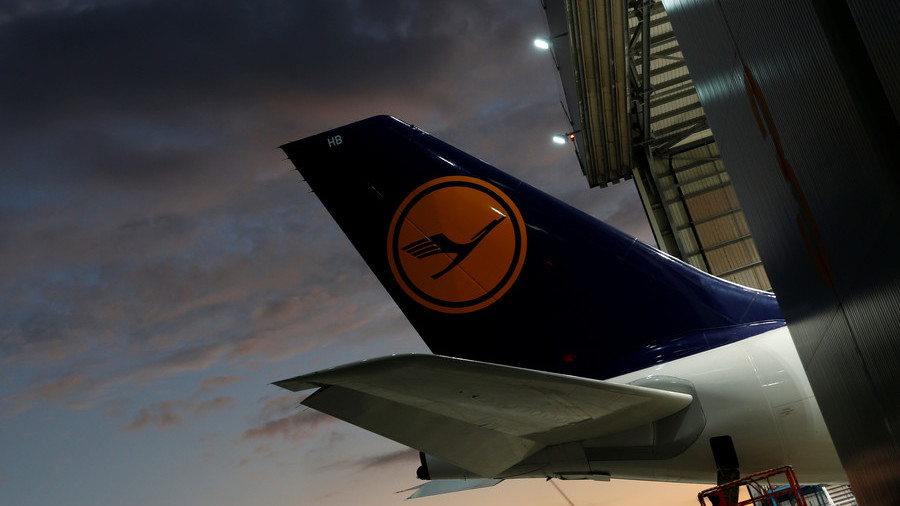 In just six minutes, armed men stole $5 million in cash from a Lufthansa cargo plane that made a stop at a freight airport outside Sao Paulo, Brazil, using a bogus security service vehicle, according to local media.
The Zurich-bound Lufthansa cargo plane was flying from Guarulhos Airport in Sao Paulo and was making a stop at Viracopos International Airport, Brazil's biggest freight terminal. The heist started once the aircraft touched down at the air hub.
At least five men armed with rifles broke into the terminal using a Hilux pickup truck painted with colors identical to those of the airport security company, according to Brazil's federal police. The thieves disarmed security guards and locked them inside their vehicles before getting away with the load in barely six minutes, Globo reported.
No one was hurt in the daring heist, the airport and Lufthansa Cargo said. Federal police have deployed officers to investigate the case.
Freight theft skyrocketed in recent years in Brazil, but most thieves have targeted semi-trucks rather than airplanes. Sao Paulo city itself has not been immune to high-profile robberies, some of which have been quite old-school.
In December last year, some 16 suspects were arrested in Sao Paulo after police discovered a sophisticated tunnel leading to a branch of the Bank of Brazil. Law enforcement said the discovery could have led to "the biggest bank robbery in the world."
Investigators said the gang planned to take 1 billion real (US$317 million) from the bank deposits using the elaborate 500-meter-long tunnel. Excavation works began four months earlier and required 4 million real (US$1.27 million) in shared investments.
Fabio Pinheiro Lopes, lead investigator of the case, said at the time that while the gang failed to access the safe, they did make it into the shell of the vault.
In 1978, a 12-man team took away an estimated $5 million ($22.0 million in today's estimates) plus $875,000 in jewelry from John F. Kennedy Airport, making it the largest cash robbery committed in the United States.
The audacious deed was then portrayed in popular culture, becoming a key plot element in the 1990 film 'Goodfellas' – directed by Martin Scorsese – starring Robert De Niro, Ray Liotta and Joe Pesci in THE lead roles.
Like this story? Share it with a friend!
You can share this story on social media: