Kim Dotcom proposes Twitter alternative over 'censorship of Seth Rich tweets'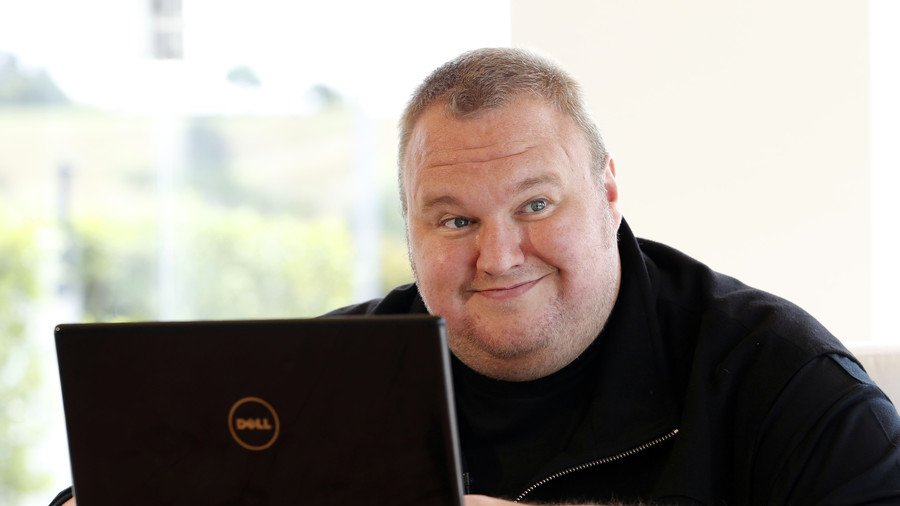 Kim Dotcom has called on Twitter to stop 'censoring' tweets, saying he'll create an alternative to the social network if it continues. Dotcom told RT he believes Twitter is targeting tweets about late DNC staffer Seth Rich.
Tweeting early Saturday, the Megaupload founder urged Twitter's Jack Dorsey to "stop messing with our free speech" and warning that if Dotcom creates an alternative platform, "Twitter could be toast within a year".
If you keep messing with our free speech @jack I will build a team to create a Twitter alternative, without censorship. Twitter could be toast within a year. I hear you're hurting about the Trump presidency. Don't let your frustration destroy your business. #StopTwitterCensorship

— Kim Dotcom (@KimDotcom) March 4, 2018
Dotcom had earlier tweeted at Dorsey to ask why Twitter was preventing retweeting on certain tweets. He shared a screenshot of a notice from Twitter claiming a tweet he wished to retweet was "no longer available" despite it still being on the network.
READ MORE: Twitter 'shadow bans' undesirable voices, censors free speech – Project Veritas exec to RT
Other Twitter users wrote that they too had experienced similar issues with retweeting, with some accusing Twitter of 'shadowbanning' certain users. This is when the person is not aware their account's reach has been limited, but their followers don't see their tweets or a warning appears over their tweets. Twitter has denied this practice is in place.
Last year, it publicized new anti-abuse measures which limit accounts deemed as abusive so their tweets are only seen by their followers. If a follower retweets their tweet, it doesn't get shown to others.
Hello @jack, quick question. How come @Twitter is stopping its users from retweeting certain tweets that are active and haven't been deleted? This screenshot is an example. I wanted to help @RealMattCouch to get on the #ReasonableDoubt podcast to talk about #SethRich. Censorship? pic.twitter.com/LVrJYTpJzI

— Kim Dotcom (@KimDotcom) March 4, 2018
Been getting a lot of this Kim. And @jack, my tweets haven't been getting the exposure they used to. 🤔#FreeTheInternet@POTUSpic.twitter.com/Ilkdh96zvx

— PATRIOTS_NEVER_SLEEP (@rpnsolutions) March 4, 2018
Knowing how leftist Twitter is and how they've been operating this far, this whole thread is terrifying and looks like it can only lead to more censorship/purges if conservatives.I see everything here from that side so it's all against the Right. Twitter can't social engineer https://t.co/vuzEndBJMC

— Ashe Schow (@AsheSchow) March 3, 2018
Twitter has labeled the Tweet of President Trumps Son, And Trump Company Executive Don Trump Jr. as Sensitive.. Twitter Censorship is out of control America! pic.twitter.com/RywMxwKIa9

— Matt Couch 🎙 (@RealMattCouch) March 4, 2018
.@JaredBeck banned on Twitter. A father with 2 kids a county away from #Parkland, banned 4 his opinion. pic.twitter.com/X4MuX3gKK6

— The Cranky Lawyer 😠 (@eleebeck) March 1, 2018
Dotcom had earlier tweeted about Seth Rich, the DNC staffer who was murdered in July 2016. Rumors that his death was in some way connected to the hacking or leaking of DNC emails during the US presidential primaries have circulated since he died. Dotcom maintains he knows who passed the DNC's emails on to WikiLeaks, and why.
Dotcom told RT many of his followers had shared similar experiences with retweeting, saying that it seems the platform "is actively targeting accounts that talk about the Seth Rich case."
"There is a large number of Twitter users out there, especially Trump supporters, who claim that they sometimes cannot even retweet the tweets of the President," he added. "I'm thinking this isn't just a bug. I think Twitter is proactively interfering with free speech because of the political bias of its leadership," Dotcom said. "And if that is true then the time has come for a Twitter alternative, a neutral platform without censorship."
Dotcom said he likes the platform and wants to give Dorsey a chance to respond to reports of censorship. "If he can assure us that Twitter won't violate free speech then I have no desire to create a twitter alternative," he said. "I like Twitter. It's a great communication tool that must be protected from the political bias of twitter management or shareholders."
RT has contacted Twitter to respond to allegations of censorship.
Think your friends would be interested? Share this story!
You can share this story on social media: