Palestinian farmer shot dead by Israeli troops in Gaza – officials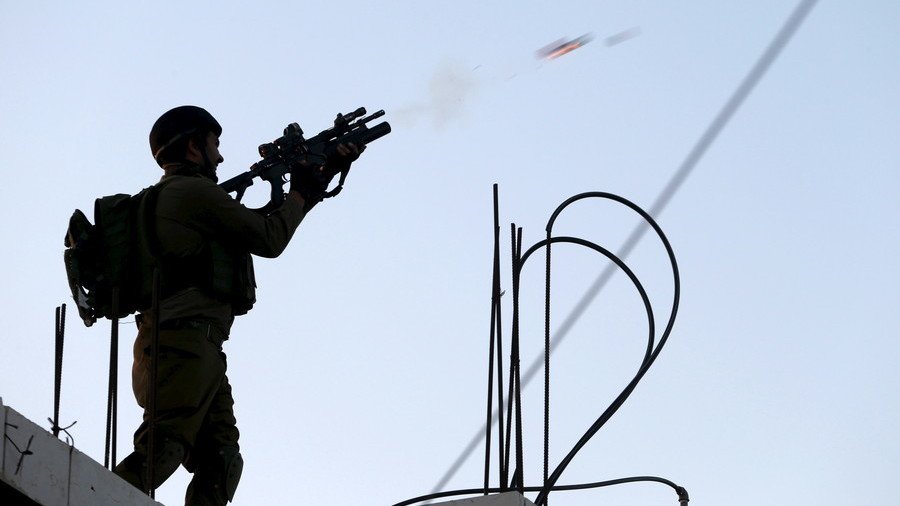 A farmer has been shot dead by Israeli troops while working on his land in Gaza strip, Palestinian health officials said. According to Israelis, however, the "suspect" approached a "restricted zone" and fled after being shot at.
The incident took place on Saturday near the border between the Gaza Strip and Israel. According to Palestinian health officials, a 59-year-old farmer was shot in the back by the Israeli Defiance Forces (IDF) while he was working on his land near the border fence. The man was gravely wounded and died hours after the shooting.
The IDF, however, has spun another story, stating that the troops identified a "suspect" approaching a restricted area near the border in the southern Gaza Strip. The servicemen then fired "warning shots into the air, and when the suspect failed to halt, they fired shots towards him," an IDF spokeswoman said as quoted by Reuters. The "suspect" fled the area afterward, she added.
The incident comes only a week after IDF soldiers attacked a "suspicious" Palestinian fishing boat that breached the boundaries of a designated fishing zone. That shooting resulted in the death of one fisherman, while two others were detained for questioning.
Israel ramped up its security measures at the border with Gaza following an incident last month, when four IDF soldiers were injured in a blast. The soldiers were hit by an IED placed on the border fence and disguised as a flag.
Tensions between Israelis and Palestinians have been soaring since US President Donald Trump announced his decision to recognize Jerusalem as the capital of Israel and move the US embassy there. The move effectively violated UN resolutions on the status of Jerusalem and it was condemned by the majority of Muslim countries and other nations.
You can share this story on social media: