Wreck of Japanese destroyer used in Pearl Harbor attack discovered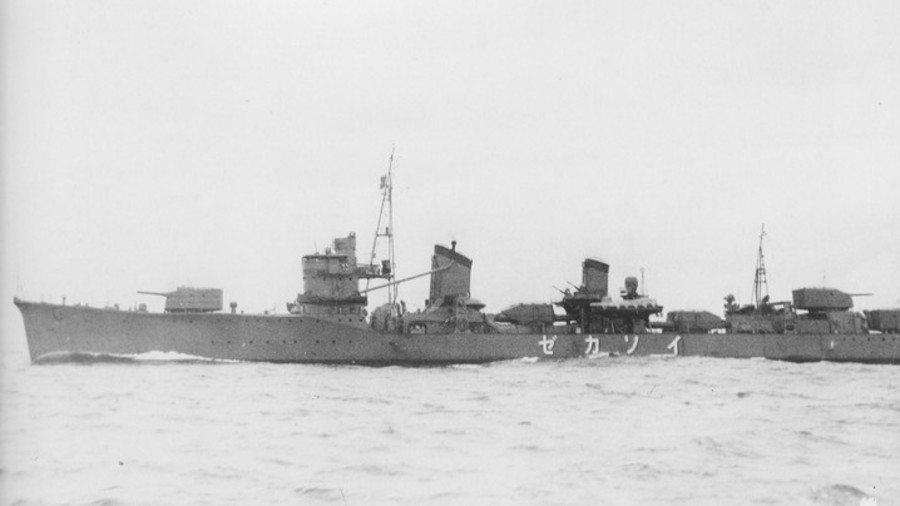 An Imperial Japanese Navy vessel that took part in the attack on the US Navy base at Pearl Harbor during World War II was found submerged off the coast of Japan.
The destroyer Isokaze was discovered off the southern coast of Japan by Fukada Salvage & Marine works, Japan's Chugoku newspaper reports.
The warship took part in the infamous surprise attack on Pearl Harbor in 1941 and in the Battle of Midway a year later. It sank off the coast of Makurazaki on April 7, 1945, as it was accompanying the legendary super battleship Yamato to Okinawa to defend the island.
The vessel was about 111 meters (364 feet) long and 10 meters (35 feet) wide. It weighed approximately 2,500 tons. The wreckage was actually discovered in 2016, however, it was only revealed earlier this month. The reveal was delayed in order to distance the discovery from a highly publicized digital survey of Yamato, according to Stars and Stripes. The larger ship, which was the world's largest battleship at the time, was found nearby in the 1980s.
"This is the first time a ship that sank with Yamato has been found," Tadaaki Hanato of Fukada said. "It is a valuable resource."
The warship was built at the Imperial Navy's Sasebo naval dockyard and entered service in 1940. Despite suffering significant damage in several encounters, it almost survived until the end of the war. It is among the most historic World War II vessels ever located.
The curator of the Yamato Museum, Kazushige Todaka, told Japan's NHK news that, based on the extent of damage that has been recorded and the place the vessel was found, there is no doubt that the wreck is Isokaze.
Like this story? Share it with a friend!