Overthrowing Syrian govt is aim of West's proposed UNSC resolution – Lavrov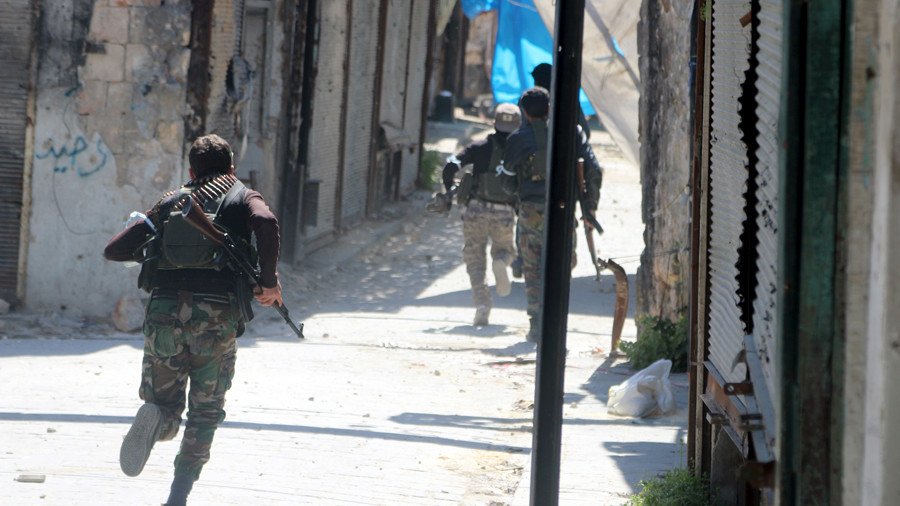 The real goal of the West-brokered UN Security Council resolution on Syria is to put the blame on Damascus for everything and provide cover for militants, Russian Foreign Minister Sergey Lavrov has said.
The authors of the resolution on humanitarian issues in Syria, which is to be discussed at the UNSC meeting on Thursday evening, want to "shift the focus" from the peace process "to blaming the Syrian government in order to promote 'plan B,' namely overthrowing the regime in violation of resolution 2257," Lavrov said at a news conference in Belgrade.
If the US continues to ignore Russia's position, Moscow will have no other choice than to infer that the authors of the initiative "again want to put the blame on Damascus and provide cover for militant groups," the minister added.
Russia is also preparing a resolution on humanitarian issues in Syria, amid concerns over the escalating violence in the country. Eastern Ghouta, a suburb of Damascus, has seen a new wave of clashes between Syrian government forces and both rebel and Islamist factions operating in the area.
Together with Iran and Turkey, Russia is tasked with enforcing the ceasefire in Eastern Ghouta, one of the de-escalation zones established as a result of the Astana talks in May 2017. The Russian Center for Reconciliation in Syria earlier suggested the militants leaving the area, but the proposal was rejected, according to Lavrov.
"The Al-Nusra Front [currently known as Jabhat Fateh Al-Sham] and those who interact with it have firmly rejected the proposal and continue to shell the city from their positions, using the civilian population of Eastern Ghouta as a human shield," the diplomat stressed.
You can share this story on social media: