Berlin train station lockdown: Police declare suspicious package 'harmless' (PHOTOS)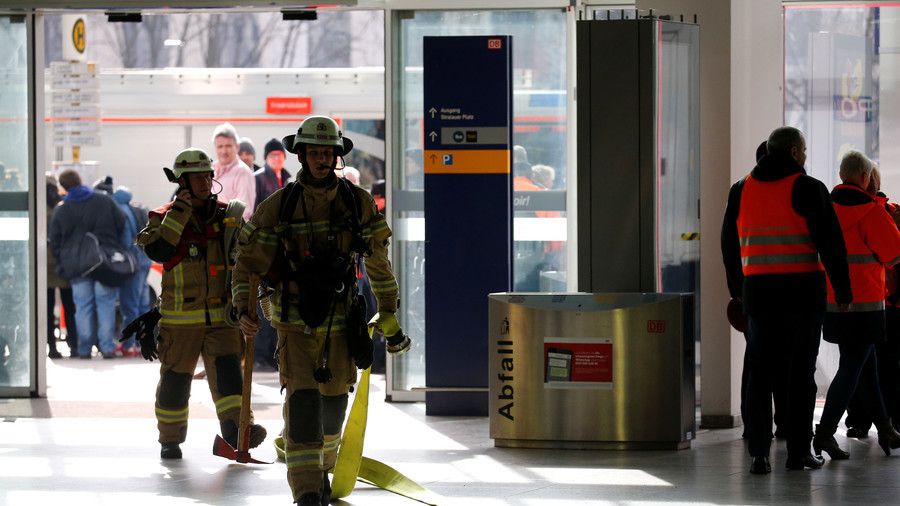 A railway station in central Berlin has reopened after earlier being evacuated following the discovery of a suspicious package, police have confirmed.
The package was found on one of the platforms at the Ostbahnhof station at around 11:10am local time. The S-Bahn regional and long-distance platforms had been been blocked off while special forces examined the object. Trains had been allowed to pass through the station but were not permitted to stop for a time.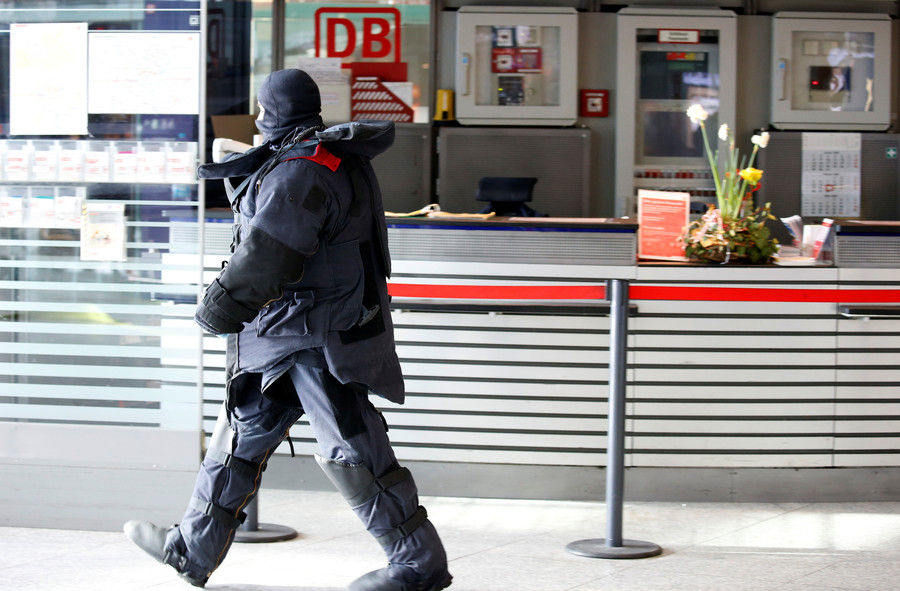 Shops and stalls in the main hall had reportedly been cleared while security personnel closed the entrance gates.
+++Update+++ dezeit untersuchen unsere Spezialkräfte den Gegenstand. Die S-Bahn-, Regional- und Fernbahnsteige sind gesperrt. S-Bahnen fahren durch. Wir bitten um Ihr Verständnis. #Ostbahnhof

— Bundespolizei Berlin (@bpol_b) February 21, 2018
The incident has now been resolved. German police confirmed the item was harmless. Closures and restrictions to rail transport have now been lifted.
+++Entwarnung+++ der Gegenstand erwies sich als ungefährlich. Die Sperrungen und Einschränkungen im Bahnverkehr werden nun aufgehoben. Es kann noch zu Verzögerungen kommen. #Ostbahnhof

— Bundespolizei Berlin (@bpol_b) February 21, 2018
Think your friends would be interested? Share this story!