'It's a good time to think about re-criminalizing adultery' – Erdogan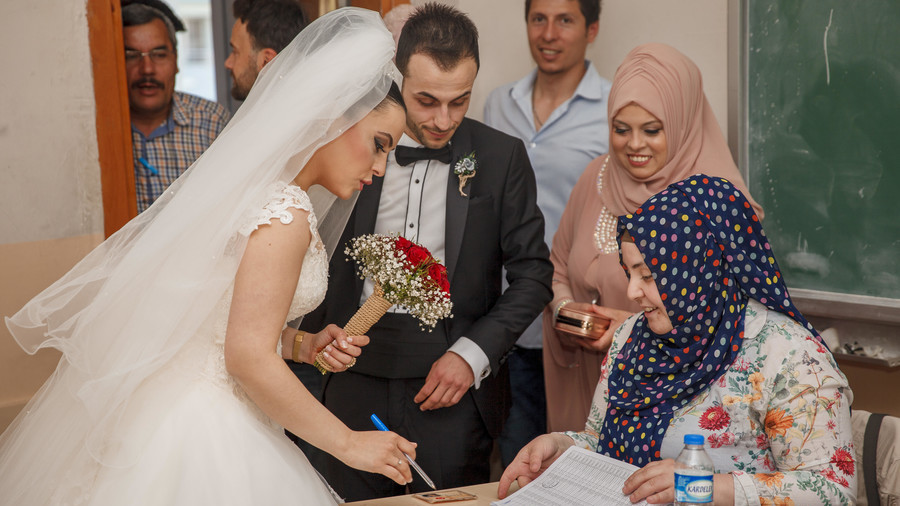 Turkey made a "mistake" when it last decided not to criminalize adultery and should reexamine the idea, President Recep Tayyip Erdogan has declared. The issue prompted fierce debate when it was first proposed over a decade ago.
The ruling AKP party originally put forth the idea in 2004 as part of a wide-sweeping legal overhaul in Turkey to bring the country more in line with the EU. The proposed law would have criminalized adultery and extra-marital sex, making it punishable by three years in prison. However, the proposal angered both secular Turks and European officials, who said the proposed bill would have jeopardized Turkey's chances of joining the EU, and the AKP backed down from the move.
"I think it would be very, very well-timed to again discuss the adultery issue, as our society is in a different position with regards to moral values," Erdogan told reporters on Tuesday after a parliamentary meeting in Ankara.
"This is self-criticism. I must say that in the EU process we made a mistake ... We should now evaluate making regulations about adultery and perhaps consider it together with the issue of harassment and others."
Turkey is still a candidate for EU membership but accession talks have been frozen due to the crackdown following the 2016 coup attempt, which saw thousands arrested or lose their jobs. The Turkish government, meanwhile, has been angered by what they see as EU's dragging out of the issue of Turkish membership.
President Erdogan also contemplated re-introducing the death penalty.
"Of course, the death penalty is not currently legal. But the issue of the death penalty is especially important for us due to its relationship to terror. Changes in the constitution about this could come up," he said.
READ MORE: Erdogan says resumption of death penalty could be up for referendum next
Erdogan had previously mulled reinstating the death penalty last year, shortly after winning a referendum which greatly expanded his powers. The Turkish president told a crowd of supporters that if the necessary bill wouldn't go through parliament, it could via another referendum. Capital punishment has been banned in Turkey since 2004 as another part of the pro-EU reforms.
Adultery was previously banned in Turkey until 1996 when the Constitutional Court ruled it was sexist that women only had to be caught cheating once whereas men had to have evidence against them of a prolonged affair.
Think your friends would be interested? Share this story!