FSB victim or Neo-Nazi? Real story of Russian student 'jailed for reposting 4 memes'
Published time: 20 Feb, 2018 10:07
Edited time: 21 Feb, 2018 08:27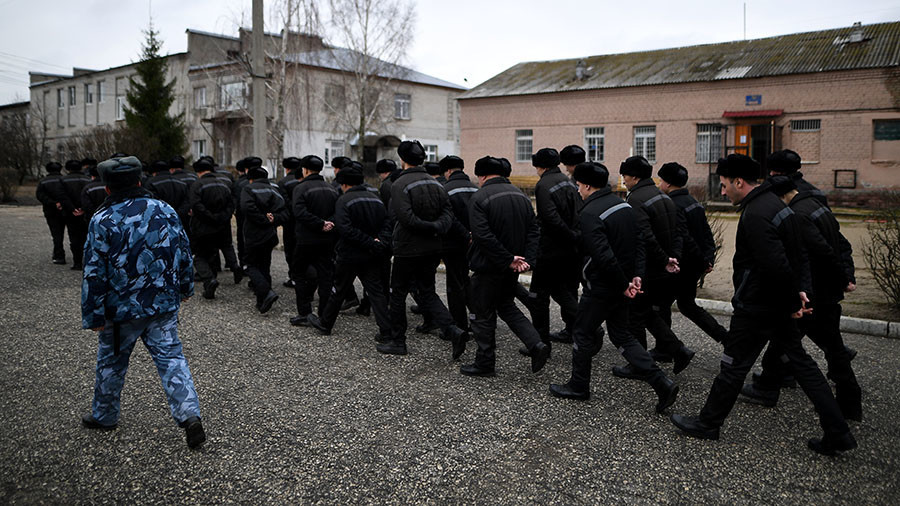 The sentencing of a Russian student to 30 months in a penal colony, purportedly for reposting four pictures as part of his dissertation research, has caused outrage. But the case is not as straightforward as it first seems.
"Keeping up an appearance of fighting extremism," shouted the headline in popular tabloid Moskovsky Komsomolets, which was contacted by the family of 23-year-old Aleksandr Kruze earlier this month, following his sentencing in December for inciting hatred, and using social media to encourage acts of terrorism.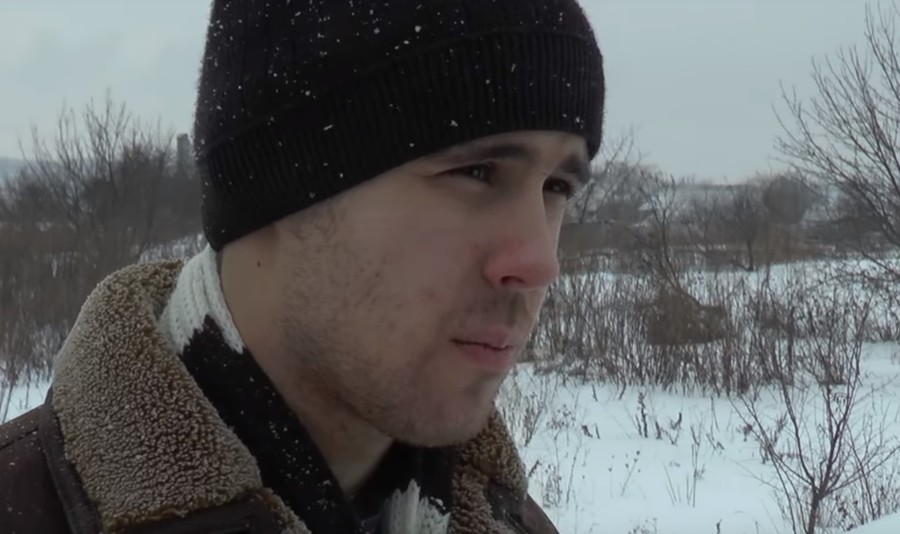 The prosecution centered on a handful of images uploaded to the leading Russian social media network VKontakte. One of the images shows Russian and Ukrainian soldiers underneath a crossed-out Star of David with the slogan "Let's end this fratricidal war, and turn it into a war of liberation." Another showed a struck out hammer and sickle with the warning "Instead of leaves, Communists will hang from trees." The two others had excerpts from a nationalist speech against illegal migration and predicting a "bloody" uprising against the government.
The convicted student explained that the memes were – and continue to be – widely available on social networks, and said that he reposted them to elicit a response from VK users, whose opinions would be cited in Kruze's fifth-year university dissertation, titled "Counteracting contemporary terrorism." Kruze, a resident of Stary Oskol, in southern Russia, also said that he was prepared to take his appeal to the European Court of Human Rights in Strasbourg, which has often ruled in favor of Russian citizens and against the country's domestic judiciary.
Moskovsky Komsomolets accused the security services of both picking low-hanging fruit and heavy-handedness, comparing the student's sentence to those issued for telling forbidden jokes during Stalin-era repressions. The tabloid also noted that convictions under the article used to sentence Kruze have risen six-fold to about 400 a year since 2010. Even Russian President Vladimir Putin was recently grilled about the growing practice of "jail for reposts."
The story went viral, and was gleefully seized on by both pro-government and opposition media – in print, online and TV – first at home, then abroad. Almost all reports presented the same fundamental narrative, most reprinted quotes from the initial article.
'Railroaded'
RT decided to travel 600 kilometers south from Moscow to Stary Oskol, an unremarkable ore-mining town with a population of 220,000, to investigate just why Kruze became the target of what appeared to be such a flagrant misapplication of the spirit - and possibly the substance - of the law.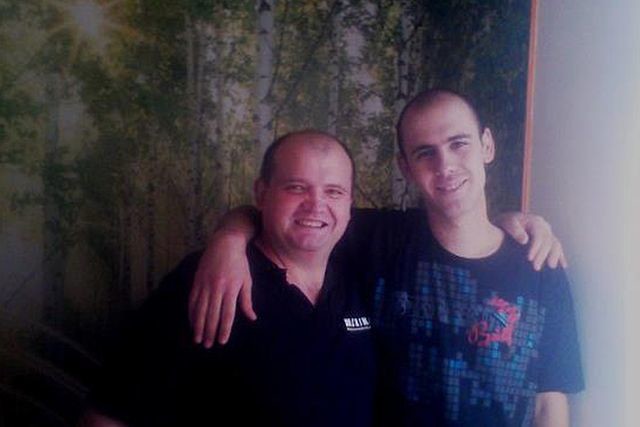 Kruze's father, also named Aleksandr, told RT that the memes were a pretext, and the jailing was a culmination of a months-long vendetta by local security services.
He says that last summer operatives took his son from the flat and questioned him late into the night over a local memorial that had been defaced with swastikas. His involvement was not proven at the time, but the father believes that from that point onwards the security services were looking for a chance to put away someone already on their blacklist.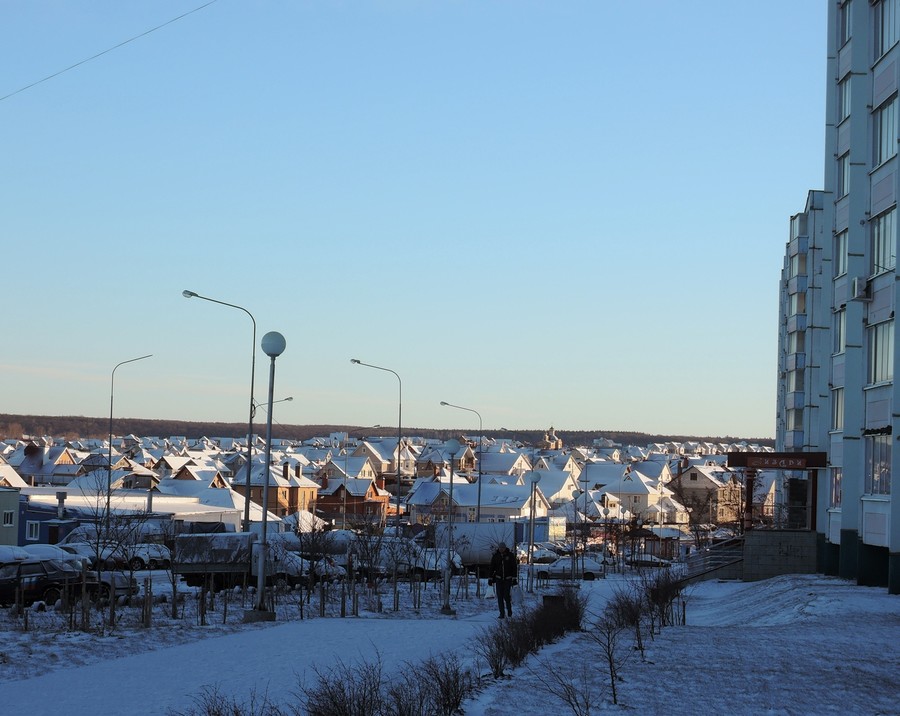 "I think these are manufactured accusations intended to demonstrate that the security forces are fighting extremism. There was no evidence of any incitement – he never did anything," Aleksandr Sr. said.
The father noted his son's perfect character references presented in court, as well as his sterling record of service in the army. The younger Aleksandr also held down a job in a local chocolate factory while completing his degree – a job he has now lost, along with any chance to finish his education.
Calling the conviction a "railroading" Aleksandr Sr. began "knocking on every door."
"I realized that there was no way we would be able to fight this through the legal system. We are just small ordinary people, we have no connections," he said.
The younger Aleksandr lost his appeal on February 12, and he will begin serving his sentence at the end of the month. But the ordeal has already taken a considerable toll on the family.
"For the last six months we are not sleeping normally, not eating normally, and not living a normal life," his mother, Marina, said.
"This is killing me," Aleksandr Sr. added.
'Danger to society'
Yet his parents' testimonies only added to the Kafkaesque senselessness of Kruze's case
Then, a sudden breakthrough. A search of the Stary Oskol court records brought up the following entry from April 3, 2015.
"Aleksandr Kruze is found guilty of public incitement for the performance of terrorist acts, and as punishment is to pay a fine of 30,000 rubles to the state."
Kruze's crime (to which he pleaded guilty before being amnestied)?
Posting as "Alex the Skinhead", he wrote on his VK page in 2013: "I propose we arm ourselves with knuckledusters, knives, bats, kill their [non-Russians'] mothers and fathers, desecrate their graves. I hope someone responds or are people only good to whine on the internet about the genocide of our people? I don't plan to massacre anyone on my own, so I await support from you, allies."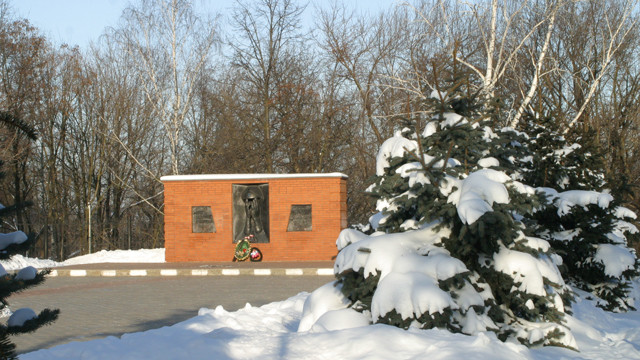 This somewhat relevant circumstance was not mentioned anywhere in the original article, or in the follow-ups. Nor do Kruze's words look like impartial academic research (though they may explain the heightened police interest towards him, following the monument defacement in 2017).
In fact, that part of Kruze's defense against the latest accusations also quickly came under siege when his academic supervisor said that there is no way any supposed survey he was conducting could have been linked to his degree in jurisprudence.
"Since we specialize in legal analysis, and not political or sociological study, any such surveys are completely inappropriate," Alla Godovnikova from the Voronezh Institute of Law and Economics and the curator of his paper told RT.
More than that, the "research" for Kruze's diploma was conducted months before its title had even been officially approved by the university, and Godovnikova said that at no point in the past three months had the student attempted to get in touch with her.
Next, we obtained the court documents from the trial in December.
While the four memes posted by the pseudonymous personas adopted by Kruze did form the crux of the prosecution, they came within the context of a wider examination of the student's activities, both on and offline.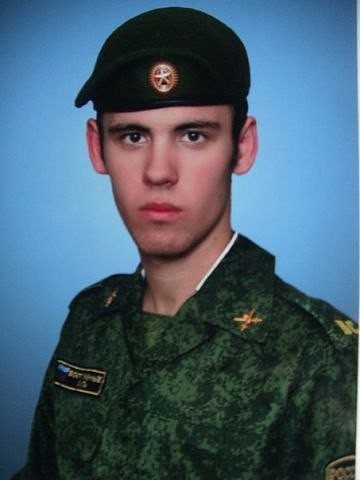 Among the evidence were 10 notebooks confiscated from the accused – who, at one point, designates himself "Aleksandr Kruze, deputy, one Volk, one Reich, one Fuhrer." They were filled to the brim with far-right symbols and trivia, including exact calculations of the size of far-right forces fighting in Donbass.
Here are some excerpts from Kruze's emails to a female acquaintance, sent in the aftermath of his first conviction: "Only the whites should be allowed to live, and 90 percent of the other ethnicities should be sent to the gas chambers, and the rest made into slaves… 15 years ago skinheads gathered in groups of 200 and trashed the wogs' markets and neighborhoods, and they stayed quiet after that. If every Russian thought the same as I did, we could do what needed to be done."
"The court has decided that Kruze poses a potential danger to society, his correspondence shows that he justifies and encourages violence," Vladislav Pomelnikov, assistant to the chief justice of the Stary Oskol court, told RT.
Pomelnikov mentions that, as in the previous prosecution, Kruze confessed to his guilt during preliminary questioning, only to deny it when the trial began. He added that while the case is "unusual" for the provincial Russian town, the punishment meted out to the convicted falls far under the maximum penalties imposed for inciting extremism and hate speech.
When questioned about these additional factors, Kruze's father said that his son was "pressured" to accept his guilt prior to the first trial in 2015 by superiors in the army, where he was serving at the time. Meanwhile, his lawyer, Andrey Milevskiy, says that his client conceded guilt in the latest investigation, because he was promised that he would get off with a fine yet again, but never actually considered himself culpable.
Black & White Power
The additional facts do not answer all questions. It is possible that Kruze is both a racist Neo-Nazi and a victim of persistent attention from the security services. His sentence could be considered fair or excessive when compared to those handed down to thousands of others who post hateful messages on the internet. As to the dissertation's social media-tested theories as to how to best fight radicalism, those will now likely forever remain a mystery.
One thing that remains definitive, however, is that in the era of fake news, debunkings and milkshake ducks, the media will continue report complex court cases with an oblivious certainty that would almost be touching if it weren't so predictable.
Igor Ogorodnev for RT