New blood and urine test can detect autism in children – study
Published time: 19 Feb, 2018 23:11
Edited time: 20 Feb, 2018 09:17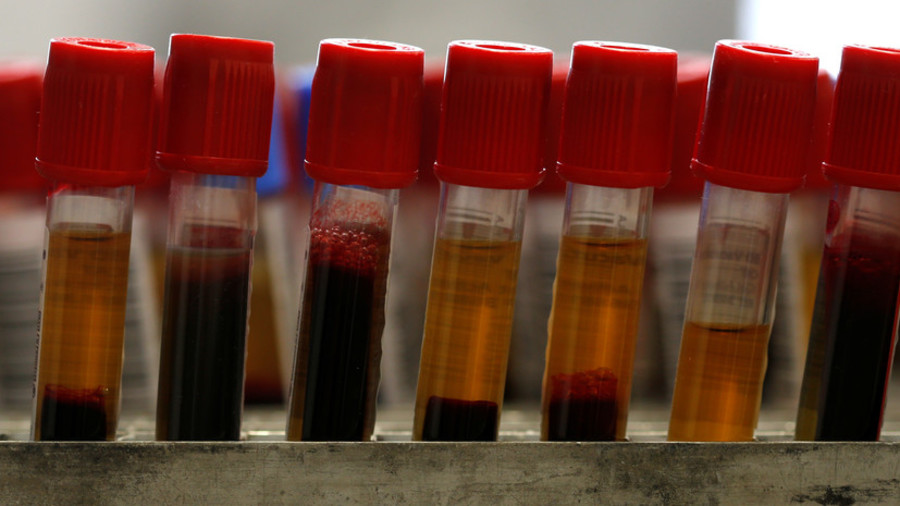 A simple blood test could soon be all that's needed to diagnose autism in children. Scientists hope the breakthrough will lead to earlier detections and reveal the unidentified causes of the disorder.
Researchers from the University of Warwick in Coventry, England, studied 38 children that were diagnosed with so-called autism spectrum disorders (ASD), as well as a control group of 31 other children aged between five and 12. Analysis of blood and urine samples from the two groups were fed into a machine-learning algorithm, which helped produced a mathematical equation to distinguish between the children who had ASD and the healthy controls.
"Our discovery could lead to earlier diagnosis and intervention," Dr Naila Rabbani, the leader of the study, said in a statement. "We hope the tests will also reveal new causative factors."
Autism disorders mainly affect social interaction, and can include a number of behavioural problems, including speech disturbances, compulsive behaviour, hyperactivity, anxiety and a difficulty adapting to new environments.
READ MORE: Vaccines can be blamed for diseases without any proof, EU top court rules
The Centers for Disease Control and Prevention (CDC) estimates that about one in 68 children in the US are affected by autism – which is more than four times more common among boys. In the UK, the number of children affected is around one in 100. The causes of autism, however, are not yet fully understood.
READ MORE: World at risk of another global pandemic – but could it top these diseases that wiped out millions?
Research has shown that cells harden their membranes in response to attacks from viruses or pollutants. The reaction, known as 'cellular danger response' (CDR), is a common defense mechanism that allows cells to wait for danger to pass. Autism is thought to develop during early childhood, when cells can become 'stuck' in this mode.
The Warwick study, which was published in the journal Molecular Autism in conjunction with the Universities of Bologna and Birmingham, draws a link between so-called autism spectrum disorders and damage to proteins in blood plasma. Children with ASD were found to have higher levels of an oxidation marker known as dityrosine (DT) and a compound called advanced glycation end products (AGEs). Dr. Rabbani hopes that further testing will reveal more potentially damaging compounds, which will help "improve diagnosis of ASD and point the way to new causes."
The team still has some way to go before the autism test can be made available to the wider public. Speaking to the BBC, Dr. Rabbani said that the next step will be to replicate the study's findings in other groups.
"I would really like to go forward with younger children, maybe two years, or even one year old," she said. "Then the next step will be to validate in a larger cohort. Then the tests will be ready for screening."
Think your friends would be interested? Share this story!