Russian warship catches fire in Far East port (PHOTO, VIDEO)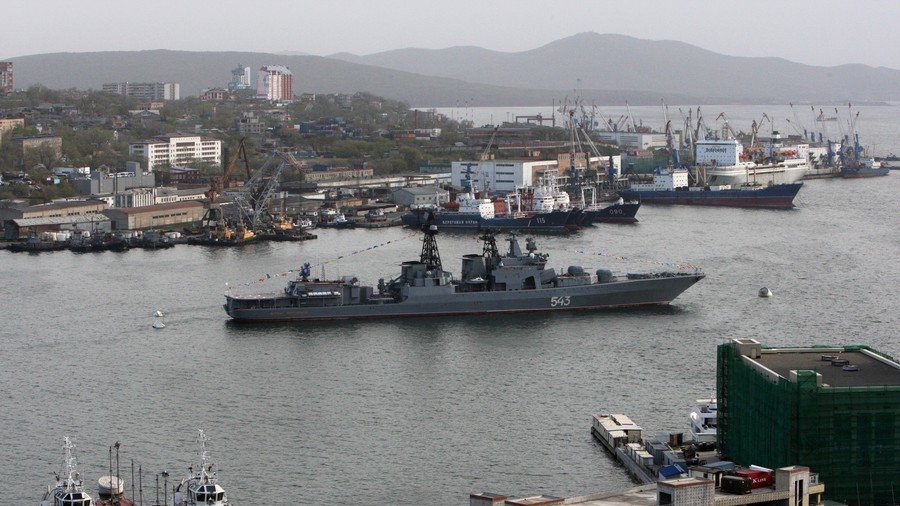 A Russian Navy destroyer has caught fire in the port of the Russian Far Eastern city of Vladivostok. Images of the vessel shared on social media show clouds of smoke spewing from the ship's deck structures.
The Marshal Shaposhnikov, a destroyer from the Russian Pacific Fleet, caught fire on Friday morning while anchored in Vladivostok. Eleven fire trucks and 48 personnel were dispatched to the port to fight the blaze. All 106 crew members on board were safely evacuated.
В порту Владивостока горит противолодочный корабль БПК «Маршал Шапошников». По предварительным данным, на палубе судна Тихоокеанского флота произошло возгорание. Эвакуировано более 100 членов экипажа. pic.twitter.com/xV9cIHLEzz

— Пятый канал Новости (@5tv) February 16, 2018
Despite the impressive amount of smoke billowing from the ship, a local shipyard representative said the fire didn't cause any significant damage, according to RIA.
The ship was undergoing repairs in the port when the fire started. An investigation has been launched into the cause of the fire.
The incident happened during welding works, and it is believed that either the ship's hull or the repair tools accidentally caught fire, a source told Interfax, adding there are no weapons or any other crucial equipment on board.
You can share this story on social media: