Top Indian firms received govt warning for illegally spreading Monsanto GM cotton – reports
Published time: 15 Feb, 2018 15:06
Edited time: 6 Jun, 2018 13:40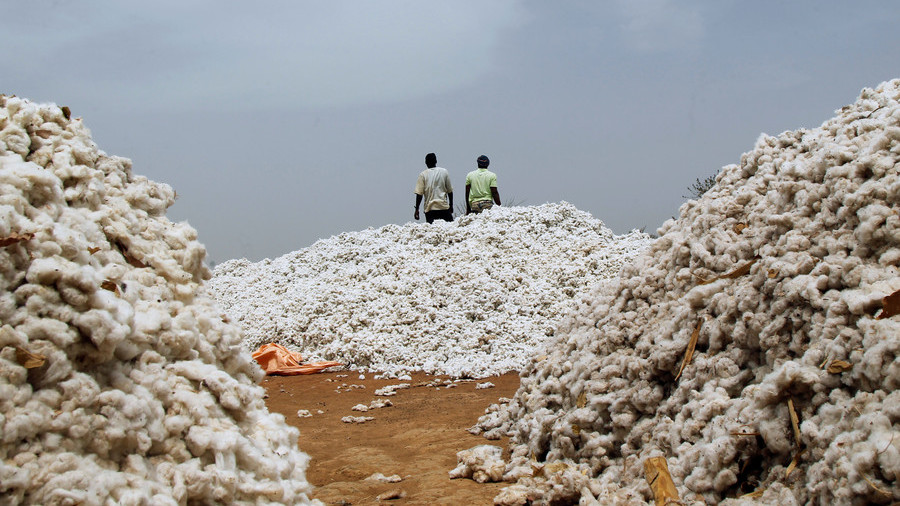 Authorities in the Indian cotton-growing state of Andhra Pradesh have reportedly questioned the licenses of India's main seed producers for allegedly selling an unauthorized strain of genetically modified cotton from Monsanto.
Two seed companies, Nuziveedu Seeds Limited and Kaveri Seeds, have received show-case notices from the Andhra Pradesh government. These threatened action over alleged traces of an illegal gene linked to global seed giant Monsanto, which was found in some of their seed samples, the Hindu Business Line reported on Tuesday, citing the document.
While the firms deny any wrongdoing, Monsanto earlier accused Indian companies of profiting from "unauthorized and unapproved herbicide-tolerant technologies [in] their seeds," according to Reuters. The notice reportedly demands that Nuziveedu Seeds Limited and Kaveri Seeds explain alleged violations, and asks why the government should not cancel their license to sell the seeds. Indian law prohibits using unapproved genetically modified strains and companies that breach the law may face criminal charges under India's 1989 Environment Protection Act.
The warning followed separate investigations carried out by Monsanto and a taskforce in Andhra Pradesh. The southern Indian state launched the probe in October 2017 after widespread plantations of unapproved herbicide-tolerant (HT) seeds developed by Monsanto were found. The plantations reportedly amount to 15 percent of the state's cotton acreage.
The "leaf samples" from those sites tested positive for Monsanto's Roundup Ready Flex (RRF) strain. Local farmers claim that those positive samples come from the seeds produced by Nuziveedu Seeds Limited (NSL) and Kaveri Seeds. However, this is the only evidence in the case that points to the firms. An unnamed government official cited by Reuters confirmed that the farmers' testimony is the only source of information tracing the origin of the seeds. Both agribusiness companies, which are among India's largest, have denied the allegations and condemned the issuance of the notice which they say lacks evidence.
READ MORE: Soy wars: Monsanto faces battle over $40bn market
An NSL executive also said that the notice had been suspended by a local court on Wednesday. However, the suspension has not been confirmed by the court and local officials so far, according to Reuters. Kaveri Seeds said that sending such notices is "unprofessional," as they are based "on the statements made by a few farmers."
Monsanto has been embroiled in a long dispute with the Indian government over the agrochemical giant's royalty fees, and also has a legal battle with some local seed companies over intellectual property rights. Monsanto has also been accused of suppressing vital information for people who are being exposed to Roundup weed killer. Its primary controversial ingredient, glyphosate, has been said to cause cancer. However, revelations about the effects of the ingredient have suddenly been made unavailable to the public, as Monsanto argued that all the early testing results for this chemical fell under the protection of the trade secret rule.
Think your friends would be interested? Share this story!