Reports of scores of Russians killed in Syria are disinformation by anti-govt forces - Moscow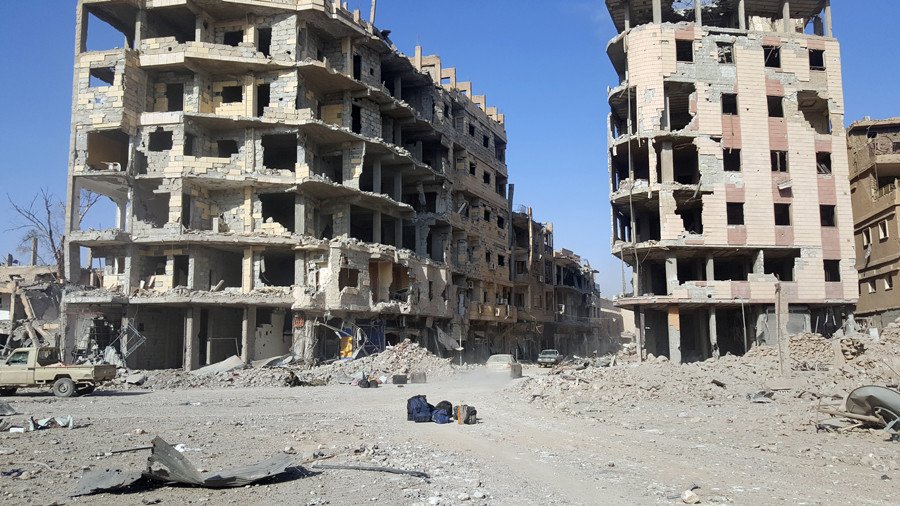 Media reports about alleged "dozens" or "hundreds" killed Russian military servicemen in Syria are "classic disinformation" that was launched by anti-government militants, the Russian Foreign Ministry has stated.
Earlier this week, media reports claimed that a recent US airstrike in Syria left Russian servicemen dead, putting the figures anywhere from dozens to several hundred.
Those reports stemmed from anti-government fighters in Syria, who spread them accompanied by doctored images, Russian Foreign Ministry spokeswoman Maria Zakharova said at her weekly news conference.
"The reports on the deaths of dozens, hundreds, of Russians is classic disinformation," Zakharova said. "Preliminary data shows the armed confrontation, the reasons of which are currently being investigated, could have resulted in deaths of five people, presumably Russian citizens," the spokeswoman said, adding that their citizenship still needs to be checked.
Zakharova added that those who were killed in the airstrike did not serve in the Russian armed forces and pointed out that there are a large number of foreigners fighting in Syria.
"As you know, people who go to the conflict zone do not officially register their departure. They get into the combat zones using various ways, including illegal ones. It is extremely difficult to track them all down, check who is doing what and in what condition they are."
On February 7, the US military said that it killed more than 100 Syrian militiamen allied with the government of President Bashar Assad. This was after some 500 fighters had targeted "well-established Syrian Democratic Forces headquarters" in Deir al-Zor province in what the Pentagon called an "unprovoked attack."
The Russian Defense Ministry later said 25 Syrian militia fighters had been wounded in the airstrike. The ministry added that they came under attack while conducting a reconnaissance operation that was not coordinated with the Russian side. No Russian military servicemen were in the area, according to the ministry.
You can share this story on social media: