Mounting deaths at gold giant's mines spark calls for accountability
Published time: 15 Feb, 2018 04:06
Edited time: 28 Mar, 2018 13:07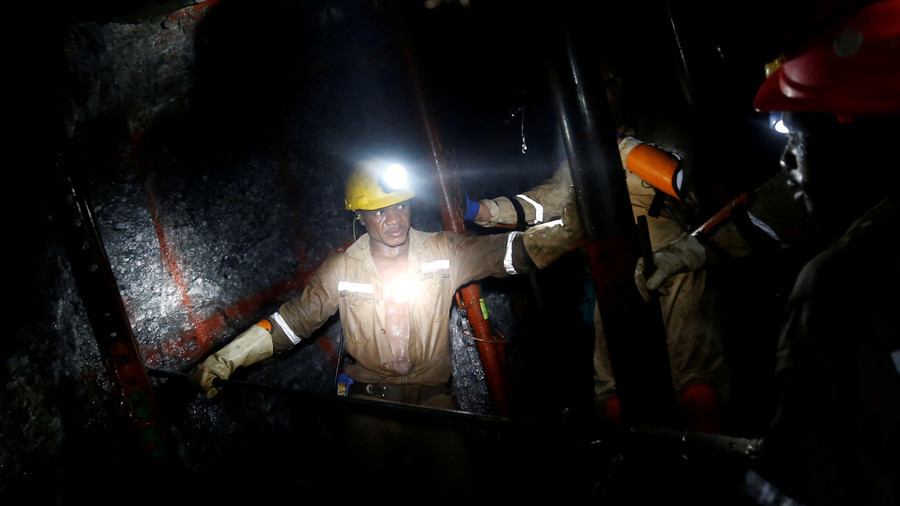 South Africa's government faced demands to hold gold giant Sibanye-Stillwater accountable after the latest deaths at its mines. The firm was accused of "serious lack of care for black mineworkers" after a man was killed.
The National Union of Mineworkers (NUM) condemned the firm in a statement on Tuesday after the miner was killed in the Number 1 shaft at the company's Driefontein operation west of Johannesburg on Monday night while blasting large rocks, which set off a mud rush that buried and suffocated him.
"We are very much concerned about the loss of lives happening at Sibanye-Stillwater," said NUM Carletonville Regional Secretary Mbuyiseli Hibana. "The company must be made to account on all of these incidents and those found responsible must be made to take the blame."
Last Wednesday two miners were killed in a rockfall at the firm's nearby Kloof mine, west of the sprawling Soweto township, part of the Gold Reef centered on the financial capital Johannesburg. The week before that, 1,000 workers were trapped underground by at the firm's Beatrix mine in Welkom, Free State province, southwest of Johannesburg -- but all were rescued. Five miners were killed in an underground fire in Driefontein's Number 4 shaft in 2012.
The union urged the government's Department of Mineral Resources (DMR) to take "drastic measures" against the company. "The fatalities that are happening at Sibanye Stillwater are a sign of serious lack of care for black mineworkers, especially when there is lip service from the industry that says one life is a life too many," NUM Health and Safety Chairperson Peter Bailey said. "The NUM appeals to the DMR to do a thorough investigation into the allegations of negligence and to take appropriate action."
In a statement on Tuesday the company said that the investigations into the incident is underway.
The NUM is one of the largest affiliates to the Congress of South African Trade Unions (COSATU), part of the longstanding -- but now fracturing -- "tripartite alliance" with the ruling African National Congress (ANC) and the South African Communist Party (SACP) in power since 1994.
Sibanye Gold, formed in 2013 after Gold Fields sold off several of its mines, bought out US firm Stillwater in August last year to form one of the largest platinum group metals (PGM) companies in the world. In December it struck a deal to buy struggling Lonmin -- formerly British-owned Lonrho -- from Swiss giant Glencore for a reported £285 million.