Drunk man goes on stabbing spree in Paris, 5 injured
Published time: 14 Feb, 2018 12:37
Edited time: 27 Feb, 2018 15:24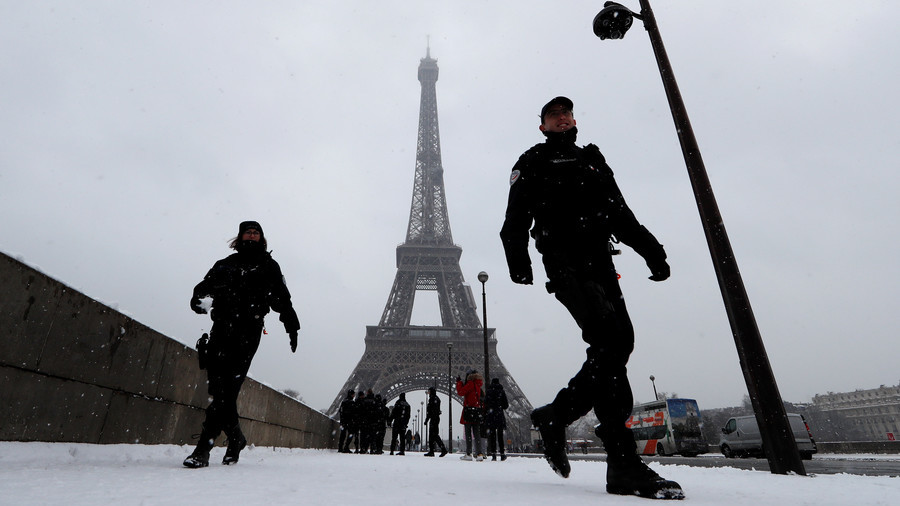 Five people have been stabbed in Paris overnight in an attack by a drunken man who was later arrested.
The incident unfolded at 11pm local time on Tuesday, when the man pulled out a knife and began randomly stabbing passersby, according to French media reports.
He tried to stab six people, five of whom had to be taken to hospital for cuts which were not life-threatening. The sixth victim escaped without injury, after the knife failed to penetrate the clothing.
The man then took off on foot. He was later arrested by authorities after police launched a major operation to track him down. Once he was detained, authorities said his clothes were covered in blood and he was clearly drunk, Le Parisien reported.
Parts of the attacks were caught on CCTV cameras. Images of the attacker were distributed to all police units in the area as part of the operation. Officers monitoring surveillance screens were also able to track where he was heading.
The suspect was held overnight in a police cell. He is scheduled to be questioned on Wednesday.
Think your friends would be interested? Share this story!