Israel threatens to 'bite hard' after downing of its fighter jet in Syria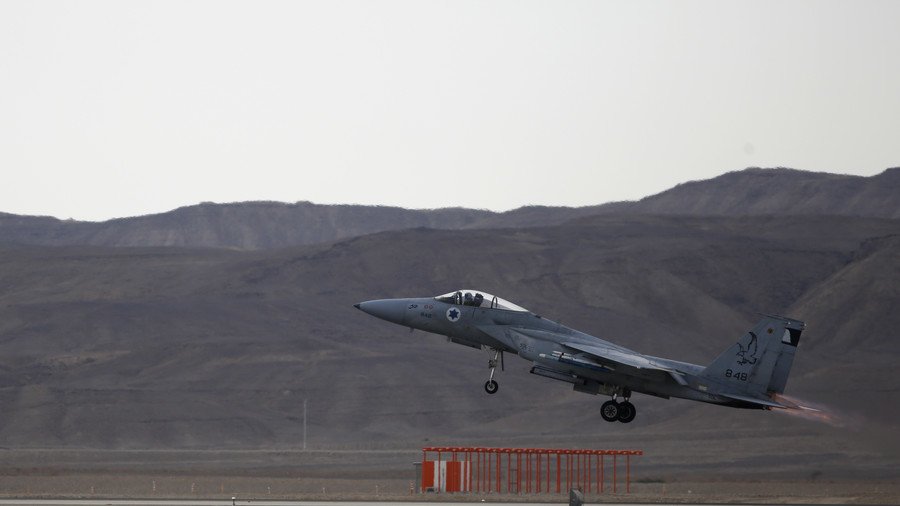 Tel Aviv has vowed to defend its interests without any limitations in the wake of heightened tensions with Tehran over the recent strikes in Syria. At the same time Damascus warns Israel of "more surprises" in case of new attacks.
"We will respond to every provocation, we will continue to protect our vital security interests," Israeli Defense Minister Avigdor Liberman said on Tuesday as cited by local media."To paraphrase the known saying, 'This is not the time to bark, it's time to bite' — and we'll bite hard," the minister warned, adding that he hopes it will not come to that.
READ MORE: We could 'destroy all US bases in region & create hell for Zionist regime' – Iranian commander
It was the first time Liberman had spoken about the February 10 events. Tensions between Israel and Iran have rapidly flared up since Saturday, when an alleged Iranian drone infiltration into the Israeli airspace triggered the Israeli Air Force's retaliatory strikes in Syria, the biggest in years. Amid the cross-border escalation, Israel lost an F-16 fighter jet to enemy fire for the first time in 35 years.
The defense minister stressed that "there are no limitations" when it comes to responding to provocations against Israel. Earlier, Israeli Prime Minister Benjamin Netanyahu threatened to "strike back" and hinted that Tel Aviv does not intend to change its stance following "a serious blow to the armies of Iran and Syria."
While Tel Aviv maintains that Iran eyes attacking the country using Syrian bases, Tehran said no "Israeli mistake" will be left without response and the recent incident challenged Israeli air superiority, thus shifting the balance of power in the region.
"The claim [made] by the Zionists [that they had carried out sorties] to damage Iranian bases in Syria is a lie," Ali Shamkhani, secretary of Iran's Supreme National Security Council, told Al Quds Al Arabi on Sunday.
Meanwhile the Syrian government has warned Israel against carrying out attacks, declaring its aim to surprise "the aggressor."
"Have full confidence the aggressor will be greatly surprised because it thought this war — this war of attrition Syria has been exposed to for years — had made it incapable of confronting attacks," assistant foreign minister Ayman Sussan said during a Damascus news conference on Tuesday as cited by Reuters.
"God willing they will see more surprises whenever they try to attack Syria," Sussan added.
You can share this story on social media: