Israel 'dealt heavy blow' to Iran & Syria – Netanyahu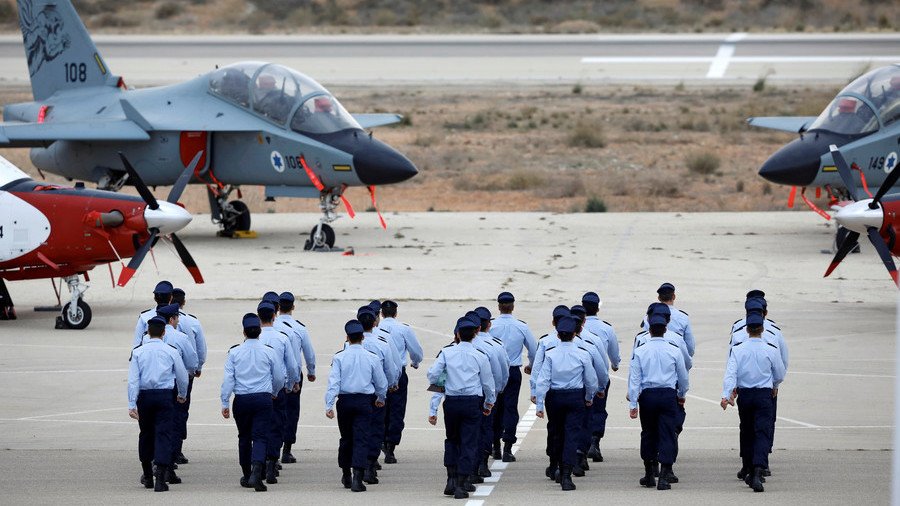 Israeli airstrikes against Iranian and Syrian targets have dealt a "serious blow" to Tehran and Damascus, Israeli Prime Minister Benjamin Netanyahu said. Israel will continue to "strike back," he added.
"Yesterday we dealt a serious blow to the armies of Iran and Syria," the prime minister said, referring to the airstrikes conducted by the Israeli Defense Forces (IDF) against targets on Syrian territory on Saturday. "We will continue to strike back at any attempt to harm us," he told ministers at his weekly cabinet meeting, as cited by Israeli media.
"We made it unequivocally clear to everyone that our rules of engagement have not changed in any way," Netanyahu said. "This has been our policy and will remain our policy," he added, apparently indicating that Tel Aviv does not intend to change its stance on Syria.
Israeli President Reuven Rivlin also praised the airstrikes, saying they proved "we are capable of dealing with Iran." He also pointed out that Israel is ready to respond to any kind of threat and would not hesitate to do so. "Everyone needs to understand that Israel will not stand idly when someone tries to disrupt our state and our citizens' daily lives," the president said, as cited by the Times of Israel.
In the meantime, the head of the IDF Northern Command, Major General Yoel Strick, said the Israeli military would not allow Iran to secure a foothold in Syria. "Iran wants to establish a forward operating base in Syria whose goal is attacking Israel. We will not allow it. We will not allow Israeli citizens to be threatened. We will not allow Iran to threaten the stability of the entire region," the general said.
Damascus and Tehran, however, dismissed Israeli claims about the scale of the damage inflicted on their forces. The two states said the attacks were repelled and that Israeli air superiority was challenged, thus shifting the balance of power in the region.
Following the Israeli attacks on Saturday, Syrian government forces said their air defense units successfully confronted and "thwarted" Israel's "aggression" in the Syrian central regions and the area near Damascus, as reported by the Syrian SANA news agency. On Sunday, the Syrian al-Watan newspaper said the Syrian air defense forces effectively "destroyed the myth of Israeli air superiority in the region," thus dealing a "blow" to Tel Aviv and creating a deterrent to further actions.
Tehran also rejected Israel's statements. "The claim [made] by the Zionists [that they had carried out sorties] to damage Iranian bases in Syria is a lie," Ali Shamkhani, secretary of Iran's Supreme National Security Council, told Iranian media on Sunday.
"The Syrian nation proved this time that it will respond to any act of aggression, as the era of hit and run is over," he added. Israel, Iran and Syria engaged in a war of words following a series of incidents on Saturday that have led to a rapid escalation of tensions in the region.
On Saturday, Israel first reported that the IDF had intercepted an Iranian unmanned aerial vehicle (UAV) over its territory. The Israeli forces then launched a series of airstrikes against Iranian and Syrian government forces' positions on Syrian territory. The move prompted heavy anti-aircraft fire by the Syrian Army. One Israeli F-16 crashed during the operation.
Think your friends would be interested? Share this story!
You can share this story on social media: