Black box and 2 bodies recovered from site of plane crash near Moscow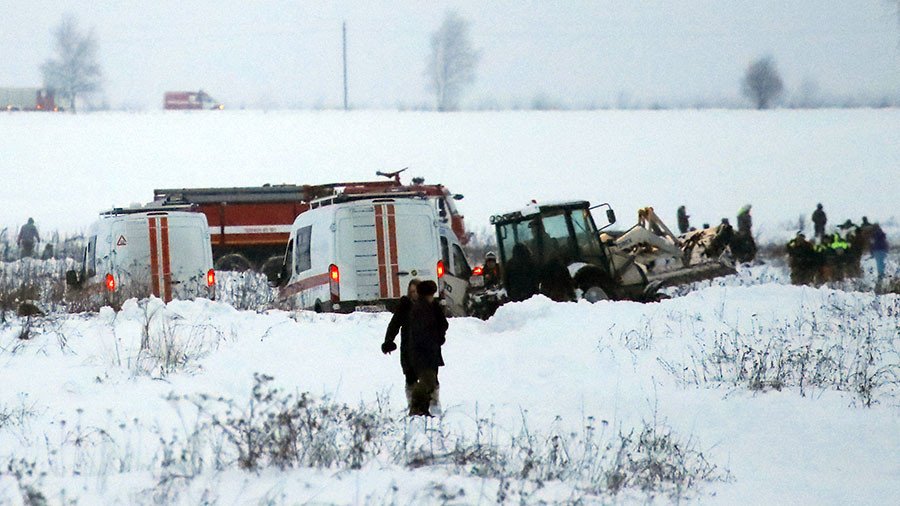 Two bodies as well as a flight data recorder and parts of the fuselage have been retrieved from the crash site of the Saratov Airlines An-148, Russia's Emergencies Ministry reported.
READ MORE: First VIDEO from Russian plane crash site emerges online
The area has been cordoned off by the police and the National Guard, the head of the local branch of the Emergencies Ministry, Sergey Poletykin, said on Sunday.
The search-and-rescue operation is ongoing. Special lighting has been set up so the operation can continue into the night, he added. Earlier, the ministry said the area will be observed by drones.
READ MORE: Debris from Saratov Airlines plane found outside Moscow
Meanwhile, the Transport Prosecutor's office said everyone aboard the An-148 was dead. Earlier, the Emergencies Ministry released the names of all 71 people on board the ill-fated aircraft.
You can share this story on social media: