Putin offers condolences to families of those killed in Saratov Airlines crash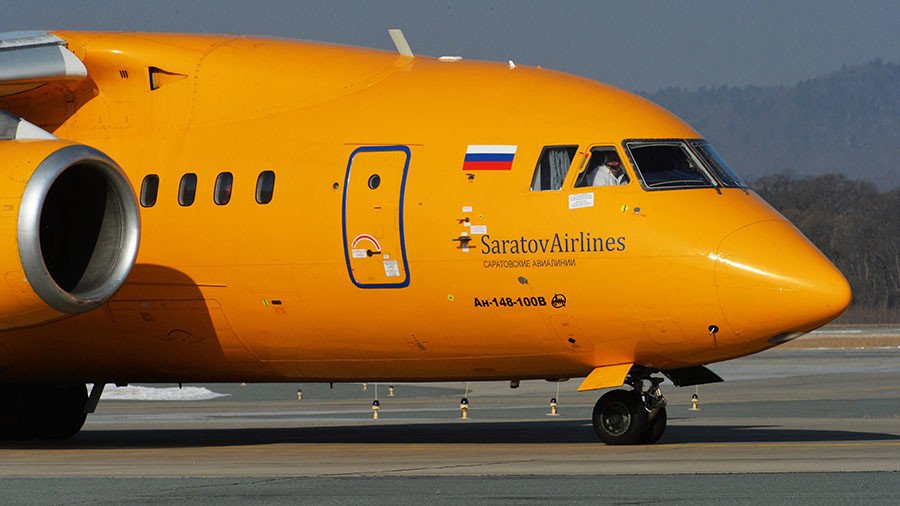 Russian President Vladimir Putin has offered his condolences to the families of people killed in the Saratov Airlines jet crash and ordered a probe into the tragic and deadly incident, Kremlin spokesman Dmitry Peskov said.
Vladimir Putin "offers his deep condolences to those who lost their loved ones in this accident," Dmitry Peskov said in a statement. He added that Putin had instructed the appropriate authorities to probe the Saratov Airlines plane crash.
"The President ordered the government to create a task force [to investigate] the air accident in the Moscow region," Peskov said, adding, "he also directed the agencies concerned to carry out necessary search and rescue operations."
READ MORE: Russia opens probe into Saratov Airlines plane crash
Moscow Mayor Sergey Sobyanin has also conveyed his sympathies to families affected by the Antonov An-148 crash. Moscow city authorities are ready to offer "any assistance" to the Emergencies Ministry, the mayor wrote on Twitter.
The regional jet — operated by Saratov Airlines and carrying 65 passengers and 6 crew members — crashed outside Moscow on Sunday afternoon. Russia's air transport agency said it lost radio contact a few minutes after take-off from Moscow's Domodedovo airport.
Выражаю соболезнования родным и близким пассажиров и членов экипажа "Саратовских авиалиний". Предложили МЧС, Минтрансу любую необходимую помощь, в том числе московских медучреждений и социальных служб.

— Сергей Собянин (@MosSobyanin) February 11, 2018
A number of Russian officials, including Transportation Minister Maxim Sokolov and Moscow Region Governor Andrey Vorobiev, have arrived at the crash site. The debris was spotted from the air in the countryside near Argunovo village, local media reported.
Relatives of those killed in the crash began gathering at Orsk airport shortly after the accident was reported by Russian media, RIA Novosti reports. Psychologists have also arrived at the airport to give support where needed.
You can share this story on social media: