France to pour $45bn into nukes as part of defense spending hike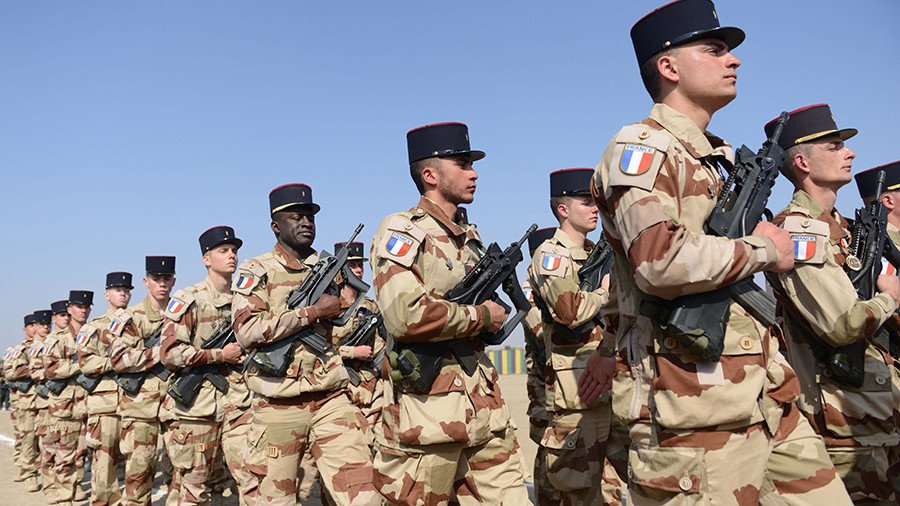 France wants to boost its military spending by over 40 percent by 2025, giving its nuclear arsenal a multibillion-dollar shot in the arm. France is currently the world's third-biggest nuclear power.
According to a bill unveiled on Wednesday, the current French defense budget of €34.2 billion ($42 billion) will rise to €50 billion ($61 billion) in 2025, or 2 percent of the nation's GDP. This is the benchmark level that NATO members are obliged to spend on defense but, historically, few have done so in the past two decades.
Under the proposals, spending would be rise by €1.7 billion ($2.3 billion) a year between 2019 and 2022, increasing to €3 billion ($4.1 billion) annually in subsequent years. Delivering on this promise would make Paris compliant with its NATO obligations.
"Previous planning laws put the burden on the military. This time, we're asking for the country to take the burden for the military," a source close to Defense Minister Florence Parly told AFP.
Of the almost €300 billion ($415 billion) earmarked for defense, €37 billion ($45 billion) would go towards upgrading the French nuclear arsenal. Unlike Britain, France was reluctant to rely on the US to develop and maintain nuclear weapons during the Cold War, maintaining a comprehensive range of land, air and sea-based WMDs. Many of those were phased out since the 1990s, including the entire land-based component, but France remains the world's third-largest holder of nuclear weapons, with an estimated 300 warheads at its disposal.
The money will also go into studying options for replacing France's only aircraft carrier, the 'Charles de Gaulle,' which is slated for retirement around 2040. Funding will also be provided to research next-generation jet warplanes and tanks, as well as the development of drones, satellites and other support capabilities, which are currently mostly provided by the US for NATO operations.
The spending proposal emerges amid insecurity among European allies over US President Donald Trump's "America First" doctrine. Trump criticized the failure of many European nations to meet NATO's 2-percent GDP target during his campaign, accusing them of being free riders on national defense. He later tried to disperse fears that the US may not deliver on its collective defense commitment, which is at the core of its alliance.
You can share this story on social media: