ABC with chic: Japanese school mulls $800 Armani uniforms for elementary students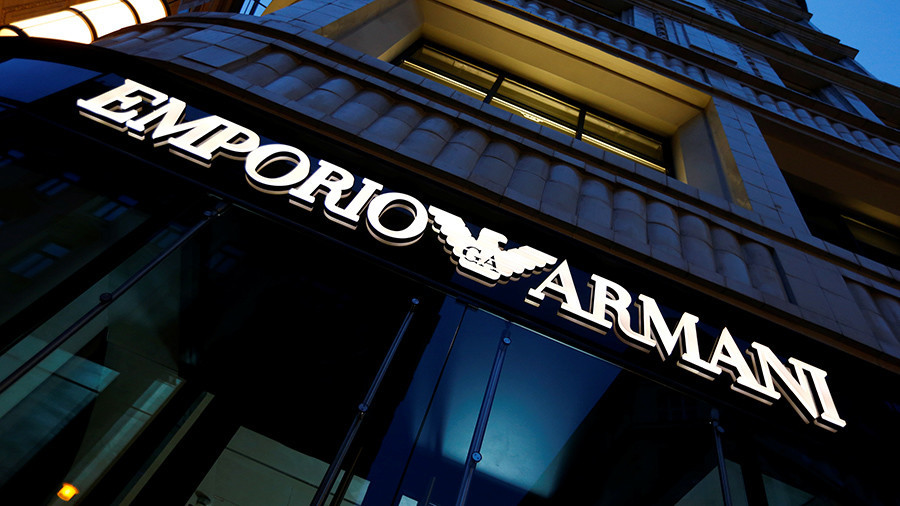 Parents of students at a public elementary school in Japan have been asked to buy school uniforms designed by Giorgio Armani in order to fit in with their fashionable surroundings, local media says.
The school is located in the Ginza district of Tokyo, an upscale shopping area known for its high-end department stores and fashion-conscious clientele.
It's a reputation that's apparently not lost on officials at Taimei Elementary School who have told parents to dress all incoming first graders in a way that reflects their prestigious neighbors.
Parents were asked to purchase a uniform designed by the Italian fashion house Giorgio Armani, according to Japanese media, which comes with a slightly higher price tag than one might expect from a public school. It will set them back about 90,000 yen ($820), a steep hike when compared to the standard uniform that costs about $100-200.
I'm afraid of Japan's school crisis by crazy educators. -> Tokyo school criticized for Armani uniforms - News - NHK WORLD - English https://t.co/BNMcTw7t9M

— Nishikawa Yukinari (@yukin_nishikawa) February 8, 2018
Explaining the decision to parents in a letter dated last November, the headmaster, Toshitsugu Wada, said the uniform would reflect the district given the school is "a Ginza landmark and brand." He failed to mention, however, how much the trendy threads would actually cost.
"I want students to study at Taimei Elementary School while feeling their connection to Ginza [but] I am afraid that this awareness is fading away… I decided to change the standard uniform to Armani in the hope of creating an awareness of being a Ginza school," the notice read.
"I was surprised, and wondered why such luxury brand-designed uniforms have been picked for a public elementary school," one unnamed mother, whose child is going to start school in April, told the Huffington Post.
"I'm worried that a wrong notion that something expensive is good and something cheap is bad could be imprinted on children," she added.
Finance Minister Taro Aso pointed out the obvious by agreeing with disgruntled parents that the uniforms are "quite expensive." Education Minister Yoshimasa Hayashi also said school officials should have discussed the new uniform with parents before sending the notice.
Headmaster Wada conceded that the proposed uniforms were ill-conceived, in a statement shared on the school's homepage, and promised to provide parents with a sufficient explanation.
"With humility, I take the criticism that explanation has been insufficient and not well-timed. I will go on explaining carefully to those concerned," he wrote.
Think your friends would be interested? Share this story!
You can share this story on social media: