'Winter vomiting bug' hits PyeongChang ahead of Olympics, but guests stay cool (VIDEO)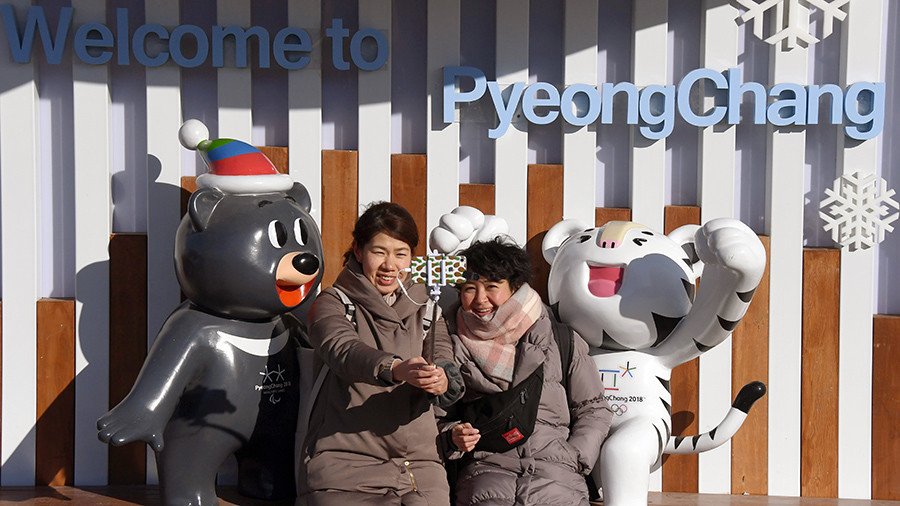 A highly contagious bug causing vomiting and diarrhoea has struck the Olympic Park on the eve of the Winter Games, sidelining staff and organizers. Despite the virus spreading, visitors have kept their spirits up.
Also known as "winter vomiting bug," the norovirus broke out ahead of the opening ceremony on Friday. South Korean health officials confirmed on Thursday that the number of reported cases had jumped from 32 to 128 in just two days.
Following the outbreak, nearly 1,200 security personnel were placed under quarantine while waiting for test results, but athletes were unaffected, the Korean Center for Disease Control and Prevention (KCDC) has confirmed.
Spectators are saying that the virus is unlikely to spoil their mood and, with a bit of precaution, things should be fine. "They [authorities] said to us if you wash your hands properly and only drink water from a bottle it will be fine," Shirley, a guest from the Netherlands, told Ruptly news agency, adding that she was not afraid of the bug.
READ MORE: Charm offensive: 200+ N. Korean cheerleaders arrive at Olympics to be followed by Kim's sister
"There is not a whole lot that we can do about it, so we just kind of hope for the best and hope that they are doing as much as they can do to prevent it," an American volunteer said.
Officials are currently trying to trace the source of the virus transmission, surveying tap water, food preparation workers and food items, according to the organizing committee, as cited by Yonhap. Despite unpleasant symptoms, the norovirus doesn't require special medical treatment.
You can share this story on social media: