The yolk's on you: Norway's Olympic team overwhelmed with 15,000 eggs they didn't order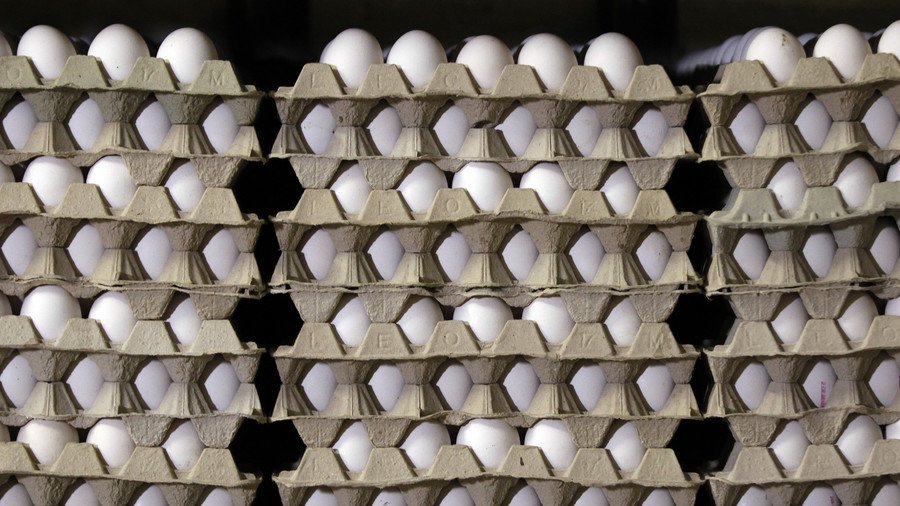 A minor translation error in a conversation with Norway's Olympic Team has left their Korean hosts with egg on their face – the Norwegian caterers took delivery of 15,000 eggs, ten times the amount they actually ordered.
The Norwegian Olympic team, which arrived in PyeongChang for the 2018 Winter Games, had placed an order for 1,500 eggs, but something was lost in translation – or rather, added: An extra zero increased the order tenfold.
The conversation between the Norwegian guests and the Korean hosts wasn't all that smooth as both sides made use of an online translator, Aftenposten reports.
Finally, the delivery arrived, but it only took one look at it too see it was too much. "We received half a truck load of eggs," said Stale Johansen, the Team Norway's chef. "There was no end to the delivery. Absolutely unbelievable," he added.
OL-leiren bestilte 1500 egg gjennom å oversette via Google Translate. Men det slo feil. 15.000 ble levert på døra. Vi ønsker lykke til og håper at de norske gullhåpene er glade – veldig glade – i egg: 😁 pic.twitter.com/qaWVpq1Xgy

— Trønder-Avisa (@tronderavisa) February 3, 2018
Fortunately, the chefs managed to return most of the order – 13,500 eggs, to be precise – but they say Norwegian athletes in need of protein can still expect a lot egg-wise.
"There will be omelets, boiled and fried eggs and smoked salmon with scrambled eggs. And we hope there will be a lot of sugar bread made for medal winners," Johansen said.
READ MORE: Your drone arrived! Russian pizzeria launches unmanned delivery
The Games will push Norwegian cooks to their limits, he added, saying "the biggest challenge is that we will serve food virtually around the clock."
"We have both cross-country skiing and ice skating here, and there is food served from half past seven in the morning until almost two," the chef explained.
If you like this story, share it with a friend!
You can share this story on social media: